Senior pupils offer a Place2Be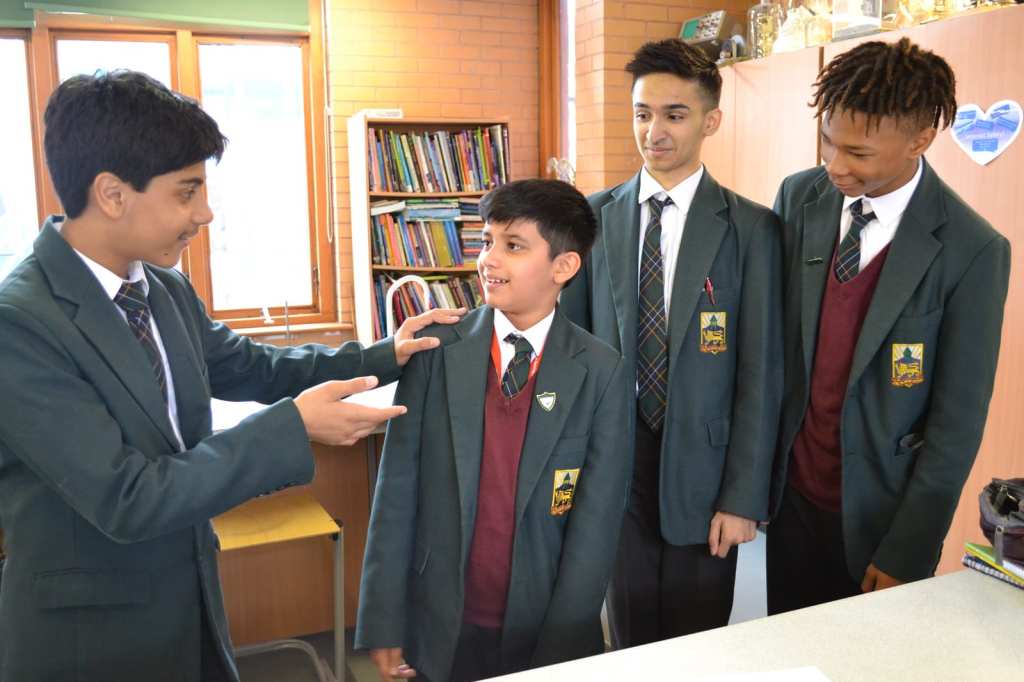 We are proud of the fact that our pupils are always kind to one another and so to continue this ongoing pledge, Year 9 have been running break-time sessions in Miss Eynon's classroom for pupils in Years 7 & 8 to drop in if they have any concerns, to chat or even to make suggestions.
The sessions are called Place2Be and they are being led by Kavan and Sonia in Year 11.  The older pupils are hoping it offers some support for the younger senior years.
Jai in Year has already benefitted from the service this week, when he sought advice from Ishe, Jai and Ravin about GCSE options.  Great work, pupils, keep it up!
Published on: 11th September 2019