Sealed sponsorship agreement with Walsall Cricket Club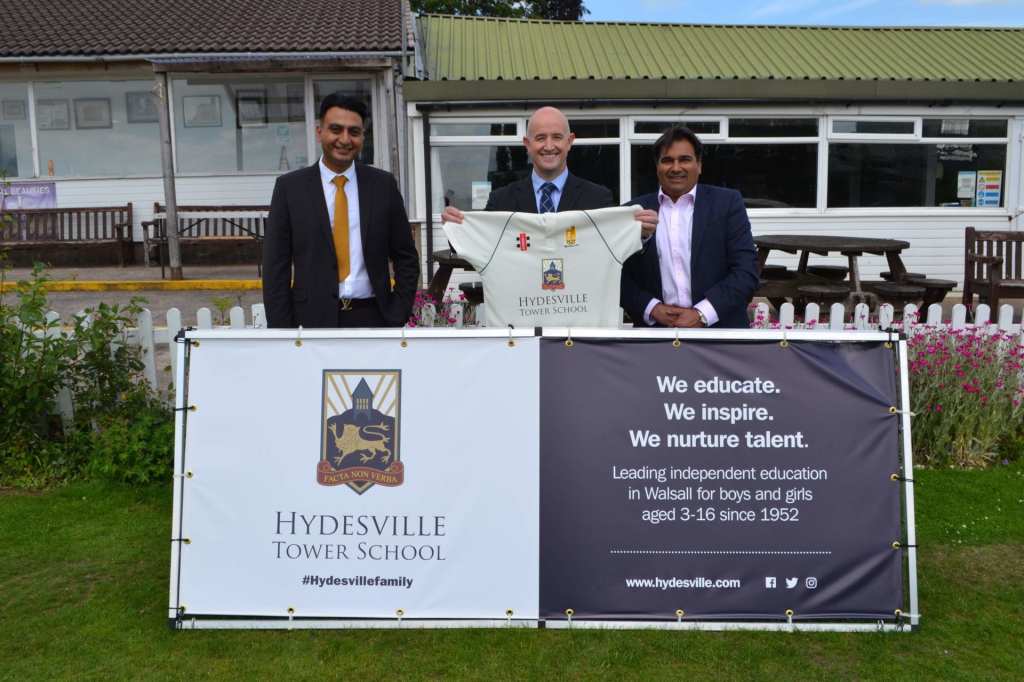 We are excited to announce a sponsorship agreement with Walsall Cricket Club.
The Hydesville logo will appear on the Under 10s playing shirts and we are looking forward to begin working with the club to create new opportunities for our pupils to understand the benefits of cricket. Hydesville will also have access to the club's facilities and coaching team.
Amish Dudhia, Chairman of Sponsorship at WCC, said: "I'm thrilled that we have signed a pioneering and wide-ranging partnership agreement with Hydesville Tower School.
"Hydesville is a huge part of the educational landscape in Walsall and we hope our new agreement will support the school's ambitions and likewise provide some excellent opportunities for our junior members to gain further insight into Hydesville, as such an established organisation."
Headmaster, Warren Honey added: "We are absolutely delighted to partner with our close neighbours at Walsall Cricket Club who are a huge presence in our community.
"The partnership will help us to achieve our goals both on and off the pitch and offer our pupils the opportunity to engage in a sport that has become one of the key cornerstones of our society."
Published on: 15th July 2021