Pupils and parents put on their dancing shoes!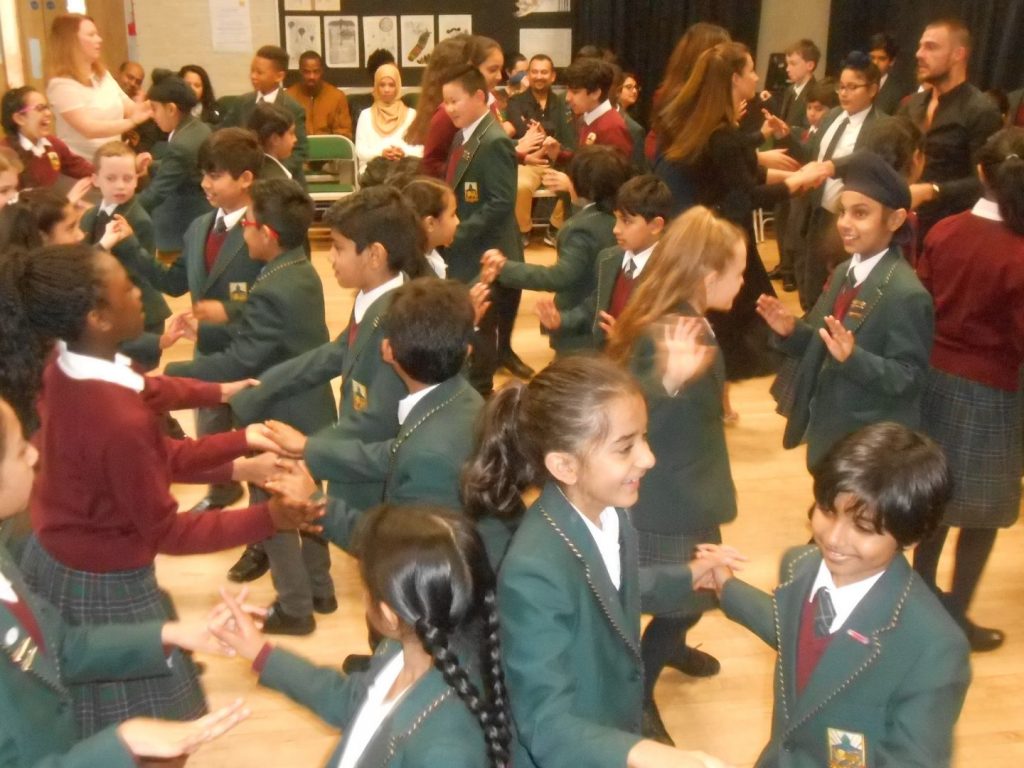 Last Friday we welcomed James & Francesca Moorcroft from Studio1 dance studio in Walsall.  The duo are also former number 1 ranked Latin and 10 dance (combined ballroom and Latin) in the under 21 age group in England and the UK.  They were also joined by professional Latin champions, Ryan McShane and Ksenia Zsikhotska.
James and Ryan talked to the children about the benefits of dance following which we were all entertained with a very special show dance from Ryan and Ksenia.  The Latin workshop followed and parents watched as their children learnt a basic Cha Cha Cha routine.   Once the children had gone back to their classes, parents were invited to join the Salsa workshop.  Great fun was had in both workshops – children and parents alike were thrilled with their new found dance skills!
Studio1 is a new Dance studio in Walsall town centre which has been formed by the combined partnership of some of the UK's top championship dancers. Studio1 is now encouraging the local community to share in their love and passion for Ballroom and Latin dancing.
We are looking forward to working with our talented visitors in the future but in the meantime, if you would like your child to learn to dance or indeed if you are interested yourself then please do not hesitate to get in touch with James Moorcroft at Studio 1 in Walsall.
Published on: 23rd May 2017