Pupils become crime scene investigators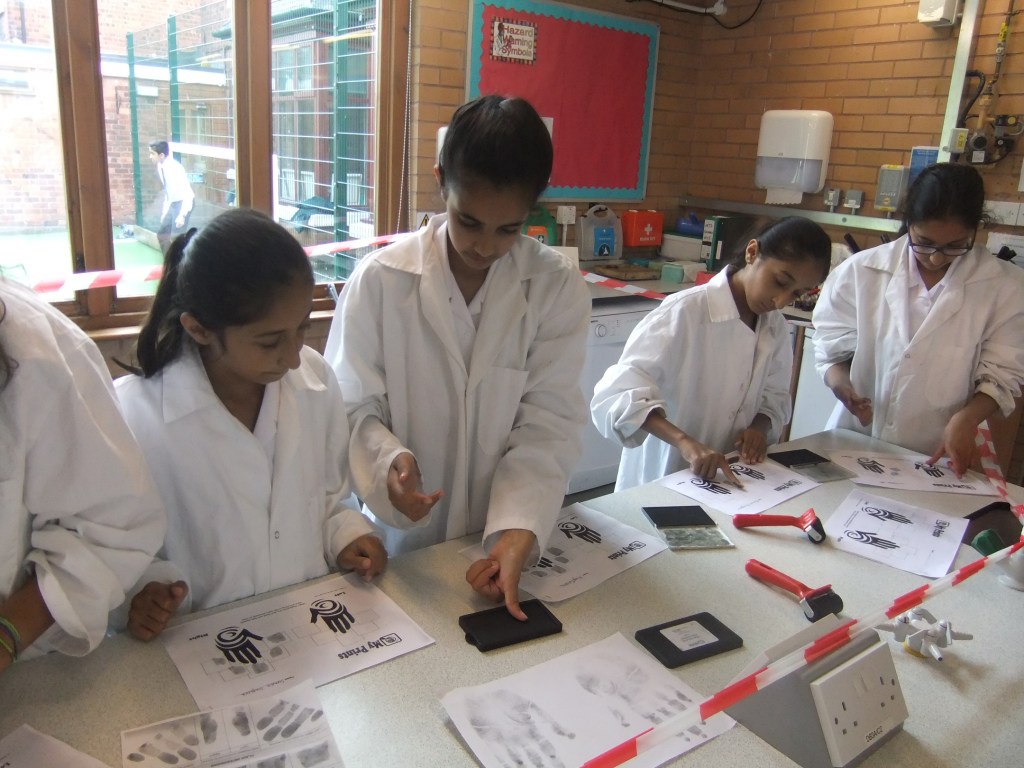 Miss Eynon's classroom is being turned into a CSI lab on Friday afternoons, as Senior School pupils try their hand at being forensic scientists.
The Forensic Club is part of the Senior School extra-curricular programme. Pupils spend the lesson investigating the background of science pertaining to a court of law as well as gathering and analysing evidence such as fingerprints, footprints and blood splatter! They are also learning about how to work alongside law enforcement agencies to ensure the investigation of a crime scene is comprehensive and thorough, as well as looking at the skills needed when a crime goes to court.
Forensic Club has been running for nine years. Find out more about the extra-curricular programme on our website:https://www.hydesville.com/school-life/extra-curricular/
Published on: 21st September 2016