Published author visits Hydesville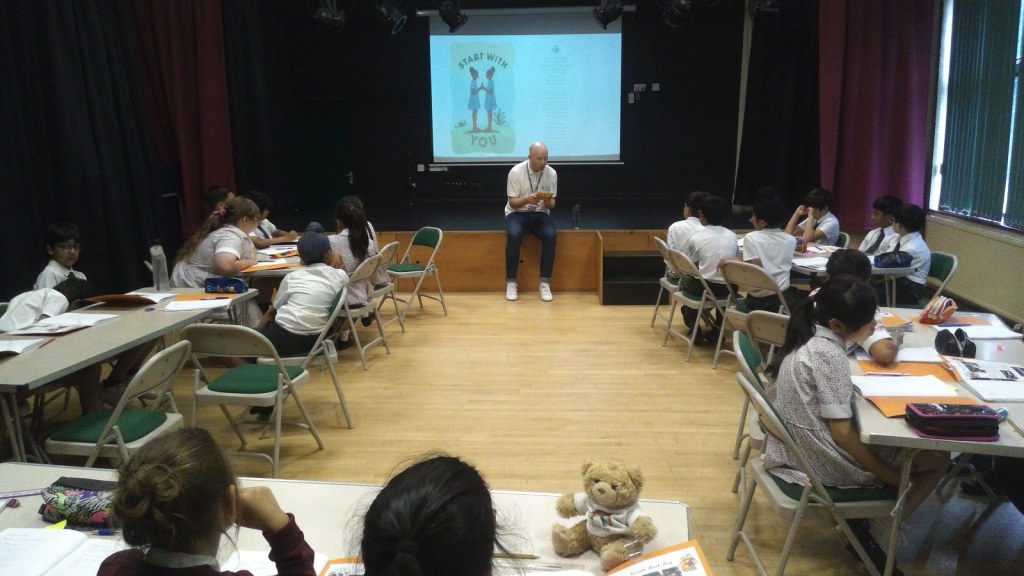 Yesterday pupils in Key Stage 2 were visited by published author and poet Daniel Thompson.
Daniel came into school to share his new book 'Being You' which is filled with poems all about positivity and encourages the reader to celebrate themselves. He spoke with the children about showing themselves kindness and having a positive mindset. He also shared his experience on how he became a published poet of over 11 books and did a Q&A session with the pupils. Daniel then led creative writing sessions with Years 3, 4 and 5, all of whom had the opportunity to write a poem all about themselves.
All the pupils enjoyed this wonderful experience, and the opportunity to reflect on themselves in a positive way led to lots of the pupils leaving the sessions with smiles of their faces.
Published on: 20th June 2023