Prep pupils rise to the glider challenge!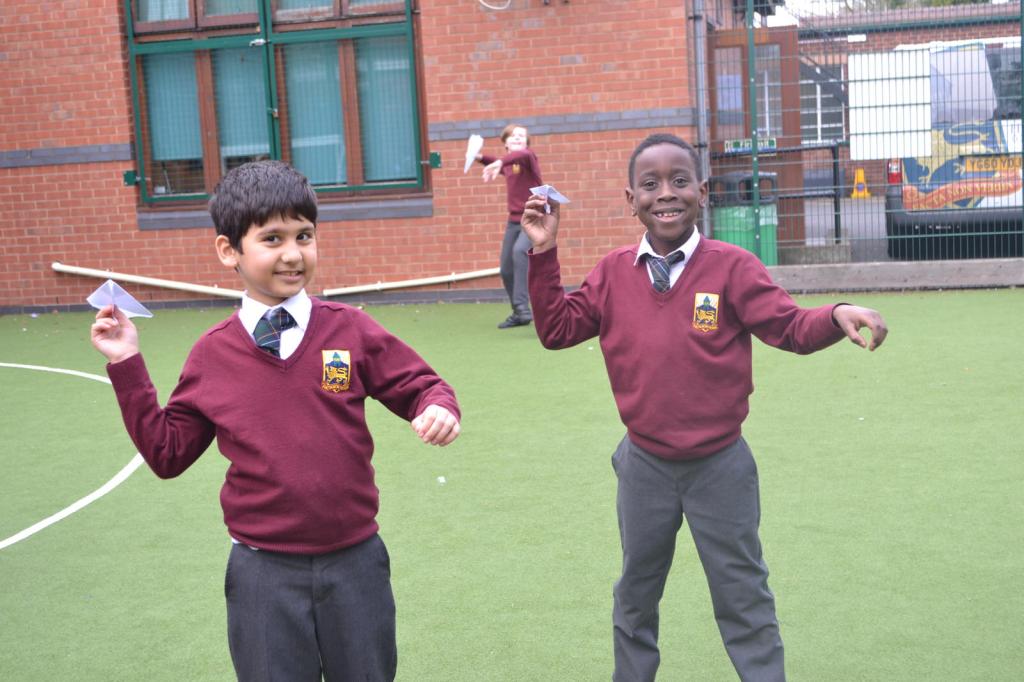 The week leading up to February Half Term was STEM Week at Hydesville. As part of the Glider Challenge, the children were challenged to apply their STEM skills to design, create, test and evaluate a paper glider, points being awarded for distance travelled.
It was wonderful to see the children so enthusiastic and engaged with their learning.
After a nail-biting grand final – involving many highs and lows – the winners were:
KS1: 1st Harvee (5.4m), 2nd  Harneave (5m)
KS2: 1st Dhiyan (14.8m), 2nd Dylan (14.2m)
Well done everyone!
Published on: 24th February 2023