Poster competition success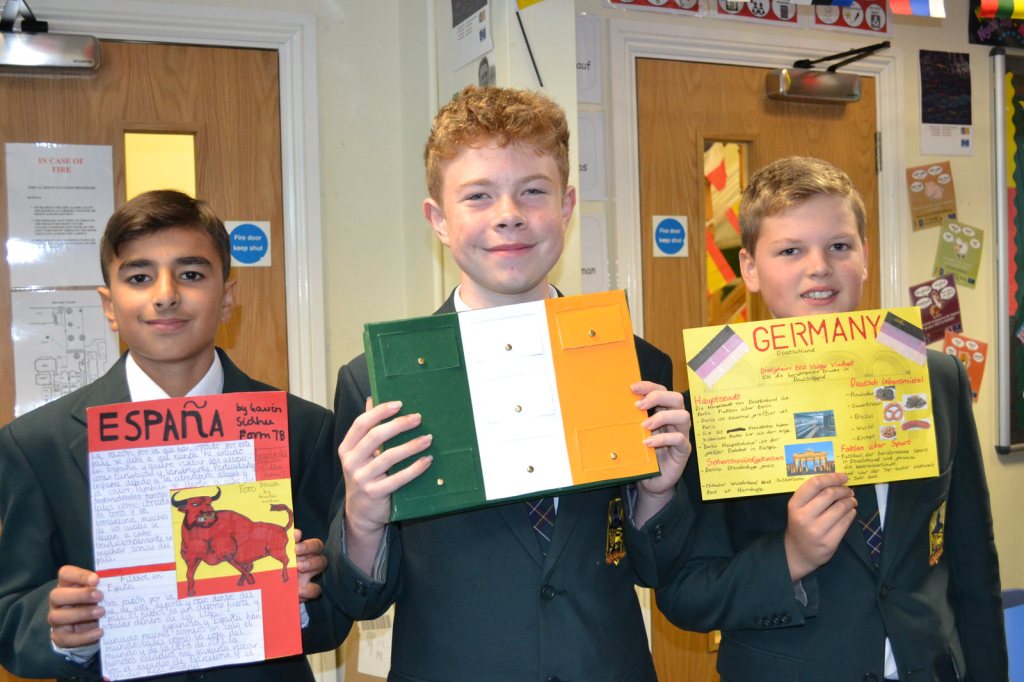 Congratulations to Gavin in Year 7, Rory in Year 8 and Michael in Year 9 for winning a poster competition held in school to celebrate the European Day of Languages.
All pupils in KS3 took part in the competition, which is part of a wider initiative being led by Aston University. Pupils were asked to create a poster about a European country that they would like to visit and explain why.
All of our School's designs will be submitted to Aston University for further judging but we wanted to reward one entry per year group whose posters particularly caught our eye. The designs were judged on content, target language and creativity.
Well done to all pupils and let's hope we are successful when the posters are judged at Aston University.
Published on: 5th October 2016