Poetry performances raise the roof!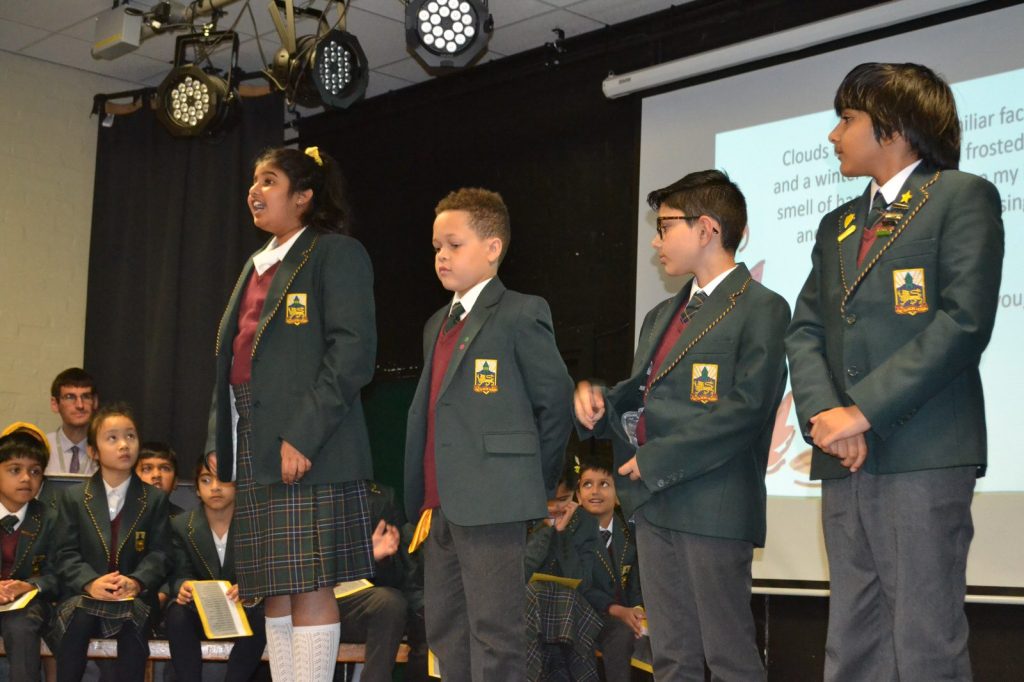 As part of National Poetry Week, Prep School children were challenged to learn a poem of their choice to perform as part of our Poetry Recital Competition. All pupils performed their chosen poem in front of their peers, with the best performers voted through by their classmates to their phase final. The children from each phase, KS1, Lower KS2 and Upper KS2 then had another chance to vote for their finalists.
When voting for the finalist the children were asked to consider a set of criteria:
Committal of their poem to memory.
Projection – Speaking loud enough or your audience to hear you.
Clarity – Speaking clearly so your audience can understand you.
Expression in your voice – Making sure the poem is exciting to your audience by using changes in pitch, tone and pace.
Confidence – Speaking with control and fluency with good posture and body language.
Congratulations to the following winners:
KS1 (Years 1 and 2) – Alexi, Lilianne & Zayne
LKS2 (Years 3 and 4) – Jessica, Amar, Samuel & Simran J
UKS2 (Years 5 and 6) –  Zakariya, Zara, Dexter & Karanveer
These children had the opportunity to perform in front of the whole Prep School and their parents, as part of our Friday assembly.
It was lovely to see the amount of children who had taken the time to commit a poem to memory, in order to take part in this competition. Well done everyone!
Published on: 11th October 2021