In September 2019, pupils across Hydesville joined over 45,000 children and young people around the world to draw attention to the vital role of mental wellbeing in education.
We collapsed the curriculum for the entire day to mark Global Be Well Day, a worldwide event led by Cognita, the group of 74 schools of which Hydesville is a member.
It was an action packed day with an activity to suit every age and interest. Big favourites included the Animal Café, with time to pet and look after a range of animals; Zumba and kickboxing to get the pulse raising; meditation and yoga to help promote calm and mindfulness; and lots and lots of smiles.
Global Be Well Day emanated from conversations between the global leaders in October 2018, and a commitment to action in all Cognita schools. Resources from world experts in sleep and nutrition, alongside the shared ideas for activities have helped this initiative reach over 45,000 students, 7,000 staff and countless parents and families.
Looking after our pupils' mental wellbeing at Hydesville happens every day, and following Global Be Well Day 2019, there has been lots of activities across the School to help support our pupils and their families.  You can read regular updates and highlights on this page.
You will also find a number of useful resources on this page, all of which can help you to support your child's (and indeed your entire family's) mental wellbeing.
Autumn Term 2019 updates & resources: Healthy Lifestyle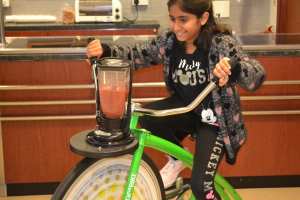 Here you will find a selection of resources, including videos and links, to offer lots of ideas to support your whole family's emotional health.
Take a look at these videos by Dr Rangan Chatterjee, BBC 'Doctor in the House' and healthy lifestyle author who spent time with Cognita families.
Healthy lifestyle tips – Cognita students share their ideas for a healthy lifestyle.
Healthy lifestyle day – Learn why tomatoes are good for your heart and what foods can help improve your memory and your gut bugs!
Why not try the 5 minute kitchen workout – an easy (and free!) way to incorporate strength training into your daily routine with your family.
Nutrition is also an important part of general wellbeing – have a go at the "eat a rainbow" chart with your family – have you tried all of these different foods?
---
Spring Term 2020 updates & resources: Safer Internet Day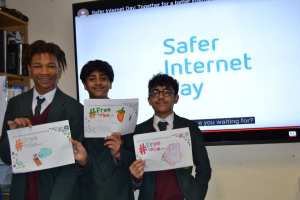 On Tuesday 11th February 2020 we celebrated Safer Internet Day across the whole school.  You can read more about what we did here.
Following on from the work across Hydesville about internet safety, this may be the perfect time to talk to your child about what they do on the internet and how to ensure that they are using the internet safely.
If you need further advice and support with this, please consider the advice by the NSPCC: https://www.nspcc.org.uk/keeping-children-safe/online-safety/talking-child-online-safety/ 
Please also see advice from ThinkUKnow.co.uk: https://tinyurl.com/sle48r8
We would like to encourage parents to be aware of how mobile use in the family is impacting on younger children's behaviour.
Please see this link below of an American TV clip about some of the effects that parental use of phones is having on their children:
https://www.youtube.com/watch?v=b7_2K9E2m-w
You might also want to download the following documents which offer advice and tips for parents regarding the area of social media and screen time:
---
Wellbeing support during enforced closure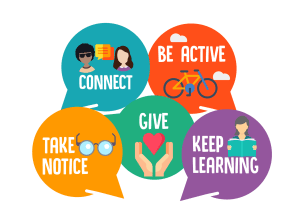 ---
Please download the following document, which includes lots of useful advice and guidance for pupils during the coronavirus lockdown.