Online teaching – week 4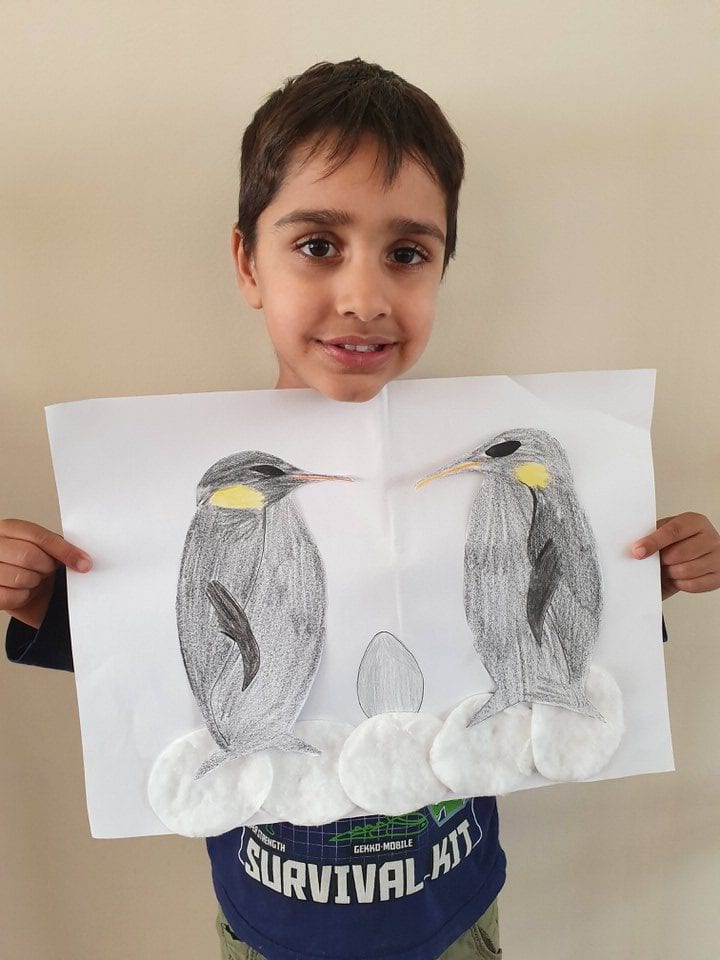 Another busy week comes to a close at Hydesville. Thank you to parents and teachers for sharing photos and updates of what pupils have been up to.
Mrs Smith has been really pleased with Nursery children who've completed so many great activities this week. We have posted a selection of photos here from Anaya, Sarah, Adam, Kartar, Harneave and Sophia.
Jared in Reception has been getting creative. He and his brother, Jorah, he made a polar bear collage. He also made an Antarctic penguin picture.
We are missing our weekly Prep School award assemblies, so were pleased to hear how Jessica in Year 1 has been awarded a yellow belt in kickboxing. Well done Jessica!
Mrs Brown has been impressed with Year 1 this week. Kadii and Jasmine made a poster about travelling to and living on the planet Mars and in their ICT lesson, the class looked at how to keep safe on-line. They made posters to demonstrate the dos and don'ts for online safety. Mrs Brown was particularly impressed with Jasmine, Dev-Rishi and Gia's posters.
This Wednesday was the first Prep School enrichment session and we loved hearing what pupils had got up to. Aahil in Year 5 enjoyed making a bird feeder.
In Seniors, Miss Waite has been impressed with Jasmeen's Globe Theatre cake. It looks good enough to eat!
Well done to everyone for working hard all week, and have a lovely weekend.
Published on: 15th May 2020