Nursery & Nutrition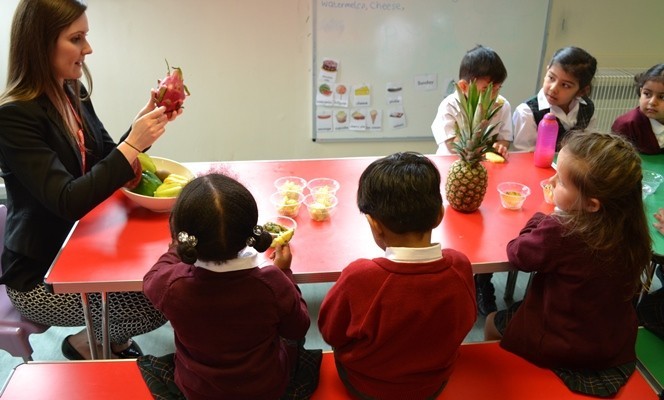 Tiny taste buds were today given a sensory challenge when a nutritionist introduced nursery children to everyday and exotic fruit.
The visit was organised by Chartwells Independent, our specialist catering partner. Chartwells nutritionist Clare Hedderman spend the morning working with our youngest pupils in small groups.
Clare talked to the children about the benefits of eating five portions of fruit and vegetables a day and showed them how to judge a portion.
She presented them with whole and sliced pepper, pineapple, star fruit, kiwi fruit and dragon fruit and encouraged the children to touch and taste it.
The sessions were part of our campaign to teach pupils how a healthy diet supports a healthy lifestyle.
Clare said: "I'm impressed at how well the children's taste buds are developing, particularly for such young ones."
Published on: 22nd May 2015