Nursery fire service visit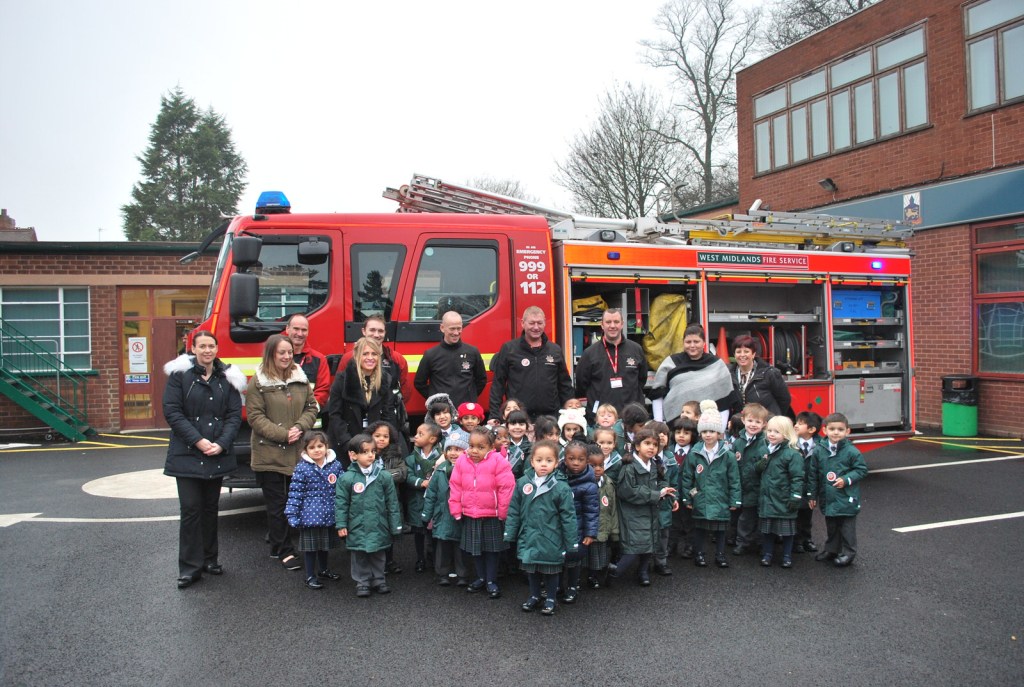 What a fantastic morning our Nursery children had this week when Walsall Fire Station arrived at School – complete with a group of firefighters and a fire engine.
The officers used their training, experience and expertise to deliver fire safety information in a reassuring way to ensure the pupils were able to understand the importance of fire safety.
The children also had a go at being firefighters by dressing up in uniforms, climbing aboard the fire engine and even spraying the hose.
Walsall Fire Station certainly have some new recruits to look out for in the future!
Published on: 18th January 2017