Nitin is top of the class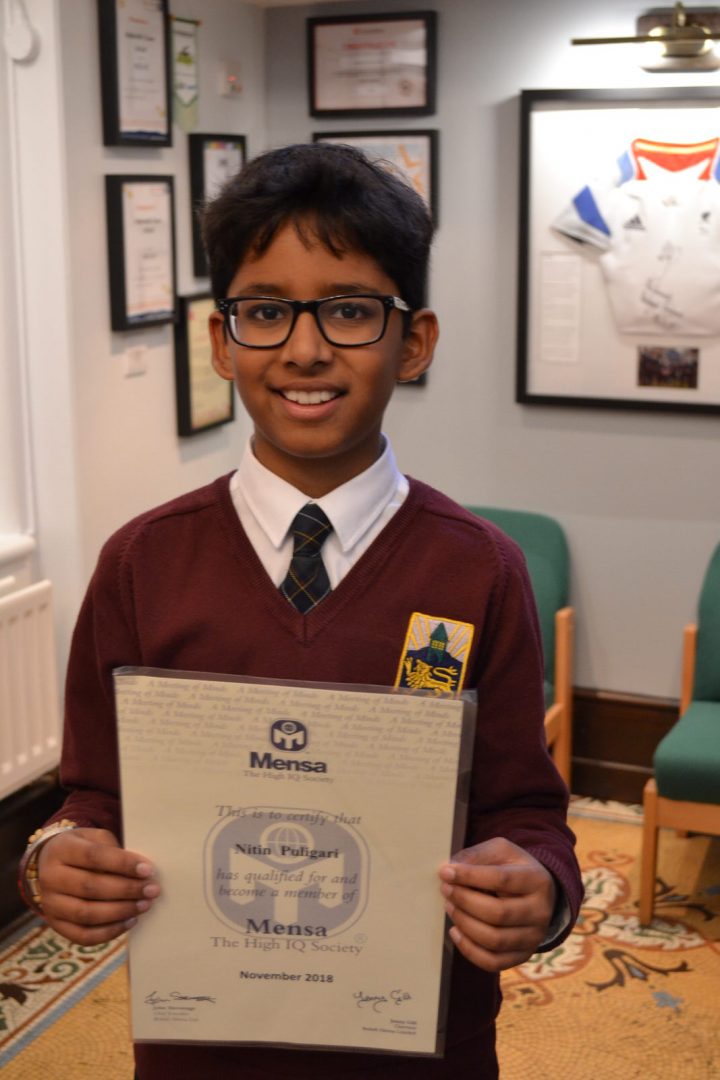 Hydesville Tower School pupil, Nitin Puligari, is proving he is top of the class after passing the test to join high IQ society, Mensa.
Ten-year-old Nitin from Walsall became a member of the exclusive club earlier this month after scoring an impressive 154.  As one of the youngest to sit the test – the minimum age is 10 and a half – Nitin's achievements are even more remarkable.
Warren Honey, Headmaster at Hydesville Tower School, said: "We are very proud of what Nitin has achieved; his attitude to his personal development is commendable.  He is a real star at Hydesville; a Year 6 Champion, a House Vice-Captain and now this!  Nitin truly is an inspiration for the next generation of Hydesville pupils.
Nitin added: "I worked really hard so I am really proud of what I've achieved.  My message to other pupils is 'if you put your mind to it you can do anything'."
Mensa – the high IQ society – was formed in 1946 and aims to identify and foster human intelligence for the benefit of humanity and provide a stimulating intellectual and social environment for its members.
Mensa currently has around 20,000 members in the UK and 110,000 worldwide.  More than 1,300 of the members in the UK are aged 16 and under.
Published on: 13th November 2018