National Art Success for Isabella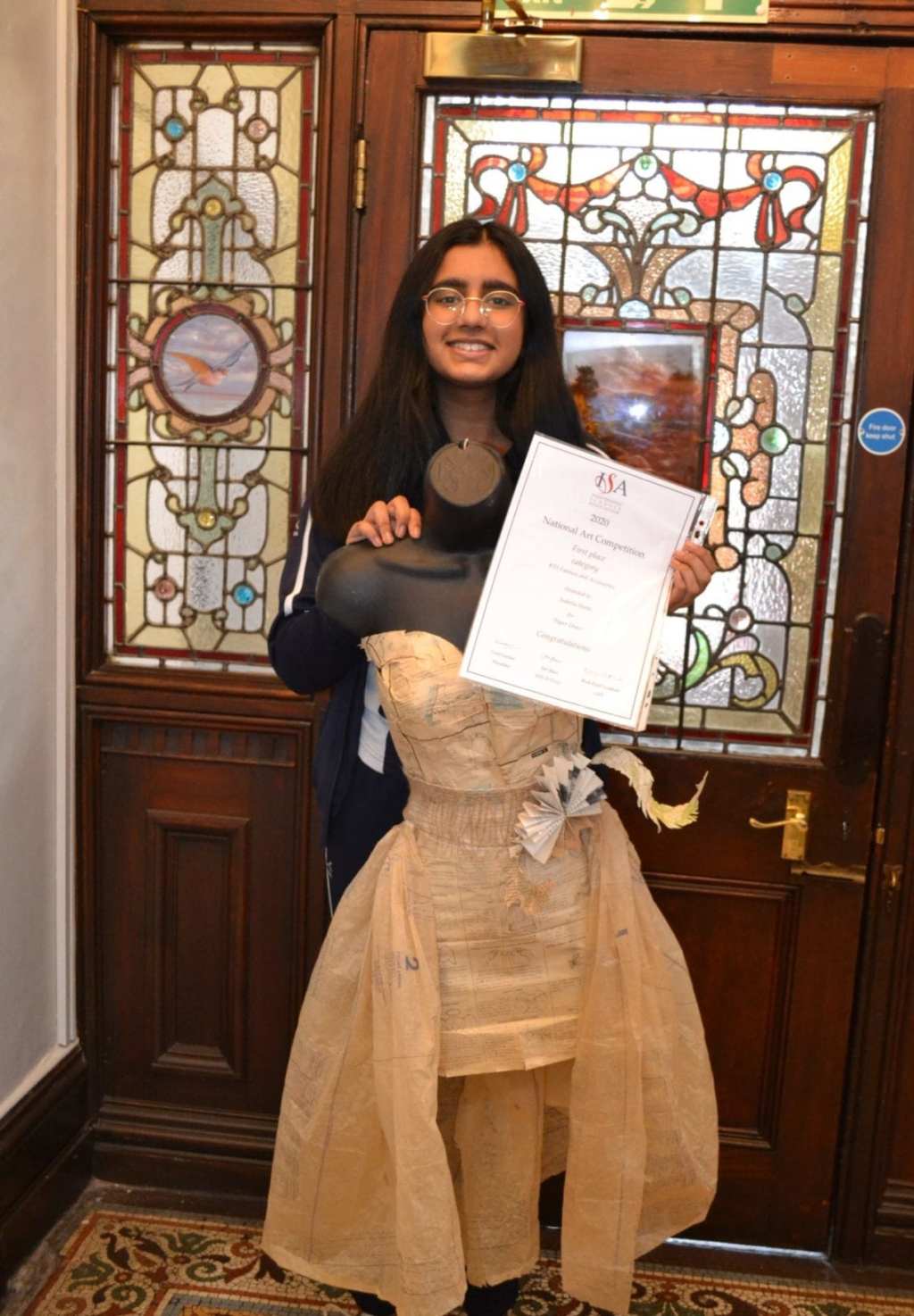 We are delighted to announce the results of the ISA National Art competition and a huge congratulations to Isabella in year 9 who scooped first place in the Fashion and Accessories KS3 competition for her "Paper dress".
Hydesville pupils competed with art submissions from independent schools from across the UK so the competition was very high!  Isabella's won the regional heat last year, which secured her entry in the national finals and this latest news is truly the icing on the cake!
What a spectacular win and truly deserved. Well done Isabella, we are so proud of you and commend you on your hard work and dedication to your studies in art.
You can find out more about ISA arts on their website: https://www.isaschools.org.uk/arts .
Published on: 17th March 2021