Murder comes to Hydesville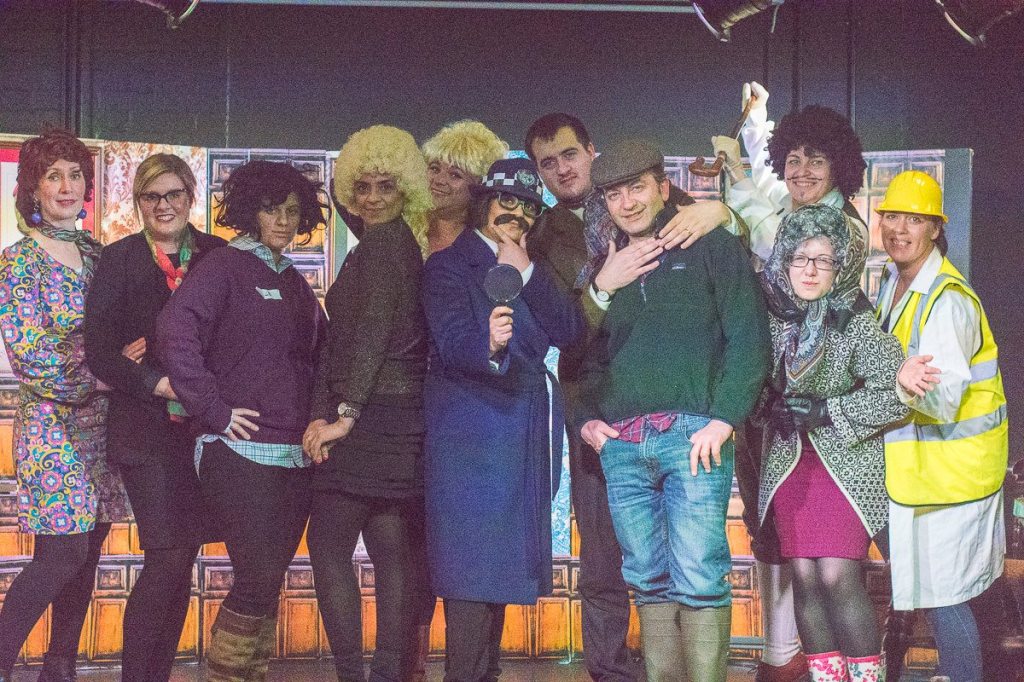 Staff from across the school took to the stage on Friday evening to perform 'Who Killed the Soap Star'.
The play told the tale of the special 30th anniversary edition of the enduringly popular TV soap, Ravenscar and included lots of dodgy accents, big wigs and cringe-worthy acting…plus a whole lot of fun and super sleuthing!
A huge well done to staff who put on a night to remember – who can forget Gilly Foreshaw's questionable black country accent, Alan Battersby's oversized shotgun and Mary Makepeace's Bet Lynch inspired wig!
Poor murdered Solomon Wainwright (Mr Leslie) saw his evening cut short but the rest of the cast carried on….
The evening was a sell out, so thank you to everyone who came along to join in the fun and enjoyed a soap star inspired pie & mash supper before putting their sleuthing skills to the test. Well done to Zammar Khan in Year 10 and his guests for solving the crime and working out 'who dunnit'.
Published on: 23rd January 2018