Model pupils enjoy Fashion Fix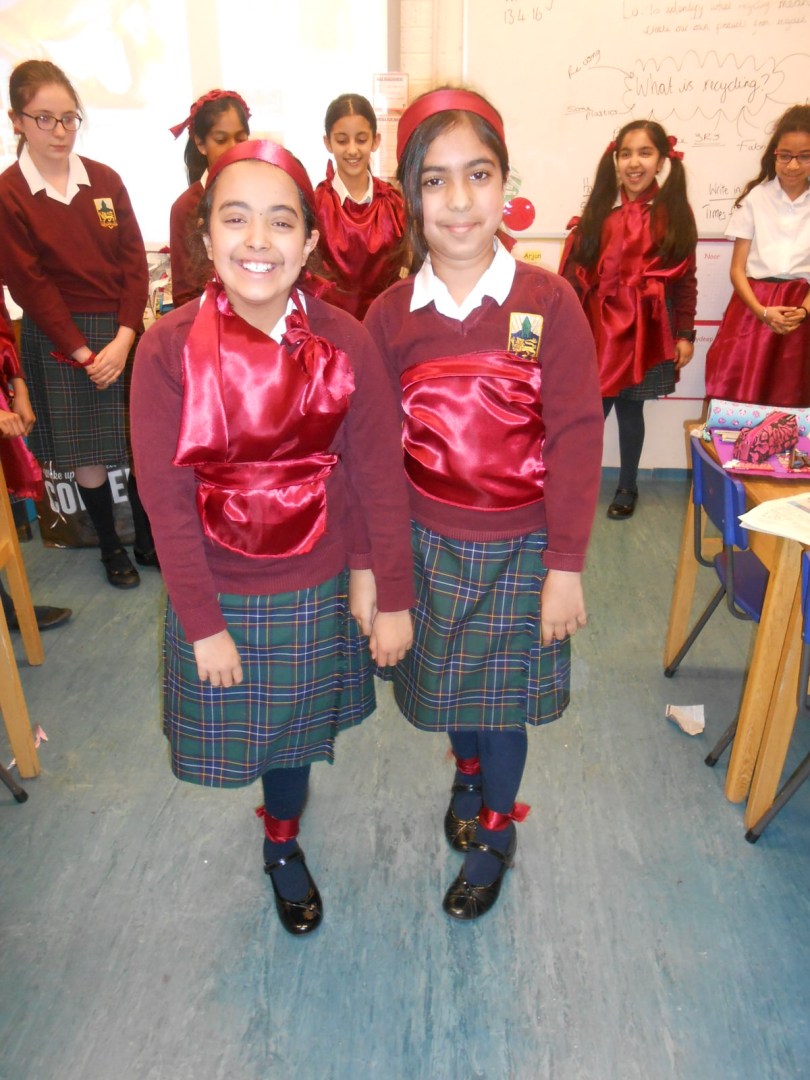 We had a fun 'Fashion Fix' enrichment lesson with girls from Year 4, 5 and 6. Led by two student teachers from Worcester University the talented pupils are learning how to reuse and up-cycle various different materials into fashionable items of clothing.
This week they were given freedom to show their creativity by up-cycling Miss Bowdige's old curtains into an item of clothing. It was a delight to see hair bands, tops, and even skirts coming to life and being modelled on our imaginary catwalk!
Published on: 21st April 2016