Marine Life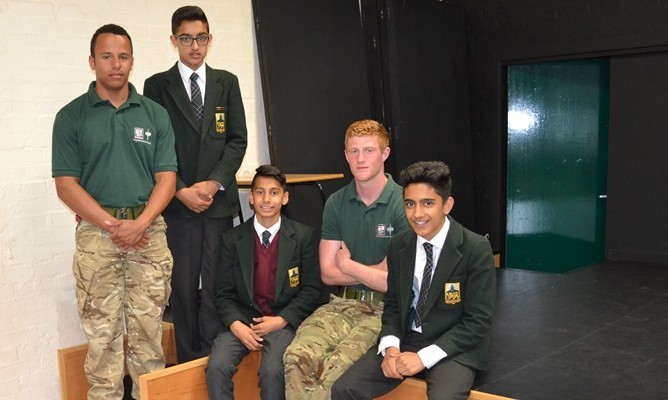 Life as a Royal Marine Commando was described to pupils this afternoon by those with first-hand experience.
Marine Brown and Marine Coleman visited to talk to the Senior School about the Royal Navy's elite amphibious (landing from the sea) force.
They outlined the career and travel opportunities available, including the 27 specialist jobs available to marines once they have earned their green beret. Pupils took the chance to talk to the visitors individually after the presentation.
The visit was organised by Miss Fairbrother, as part of our enrichment programme.
Published on: 12th June 2015