Mad Hatters tea party fun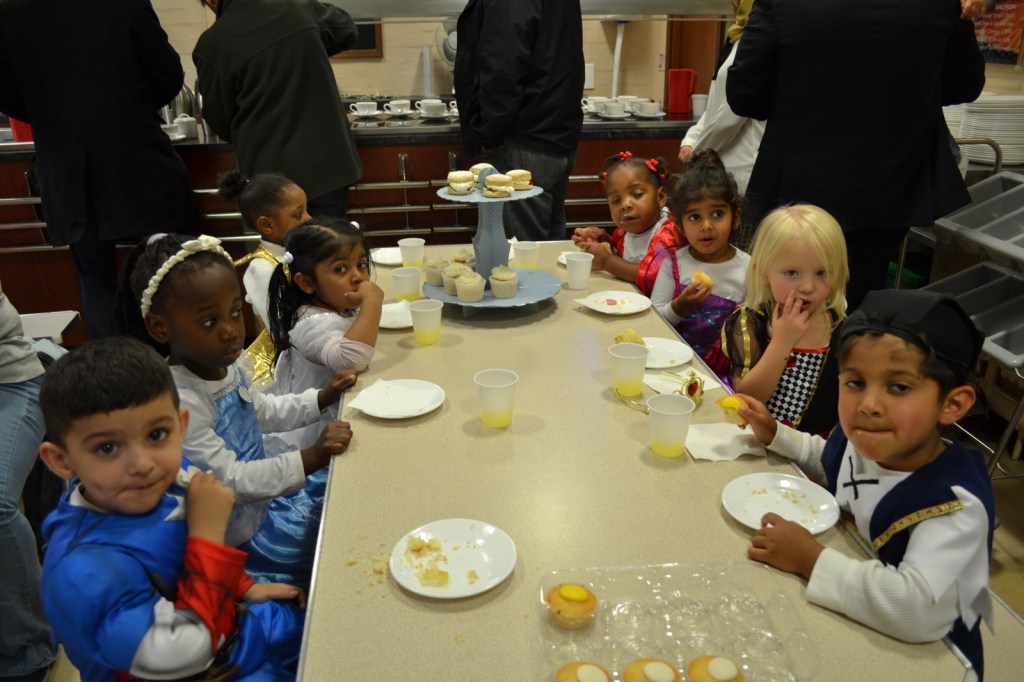 Nursery children have been celebrating Nursery Rhyme week, where we have been recognising the important role of Nursery rhymes in our children's early lives, particularly when it comes to the development of crucial language and communication skills.
It's been an action packed week of activities, including a 'Rhyme A Day Challenge', a nursery rhyme quiz to test the children's knowledge of traditional nursery rhymes and a nursery rhyme songbook that was coloured in throughout the week and will be kept as a special memento.
Parents were also invited to join in with the fun at today's Mad Hatters tea party!  We were delighted to see so many of you, and the children looked wonderful in their fancy dress outfits.
Thank you to all parents for supporting this week's activities.
Published on: 16th November 2016