Lights, camel, action!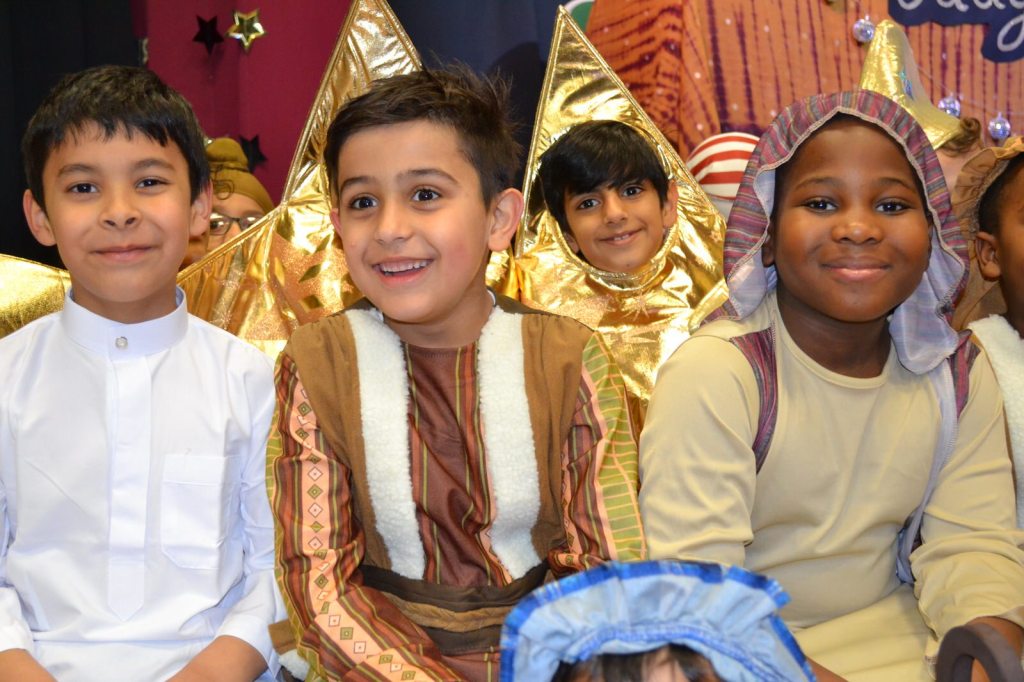 Despite the snow, KS1 managed to pull off incredible performances of their alternative Christmas story 'Lights, Camel, Action!'
The story took place in the Bethlehem Broadcasting Company where Nativity favourites including angels, innkeepers and wise men took part in a 'Strictly Come Dancing' style show.
The Nativity story was retold with a variety of songs and dances which were thoroughly enjoyed by all.
Avnie, Ryan, Simar, Ibrahim and Susannah took on the role of hosts and brought the story to life, introducing the performers and guiding us through the journey to Bethlehem and the arrival of Jesus.
Caesar, Donkey and the Inkeeper's wife (Dexter, Karanveer and Kimren) were Hydesville's very own Craig, Bruno and Darcy, who kept us entertained with their comments on the performances.
All the children worked incredibly hard to learn lines, songs and dance moves; their hard work definitely paid off!
Published on: 15th December 2017