Let's get dissecting…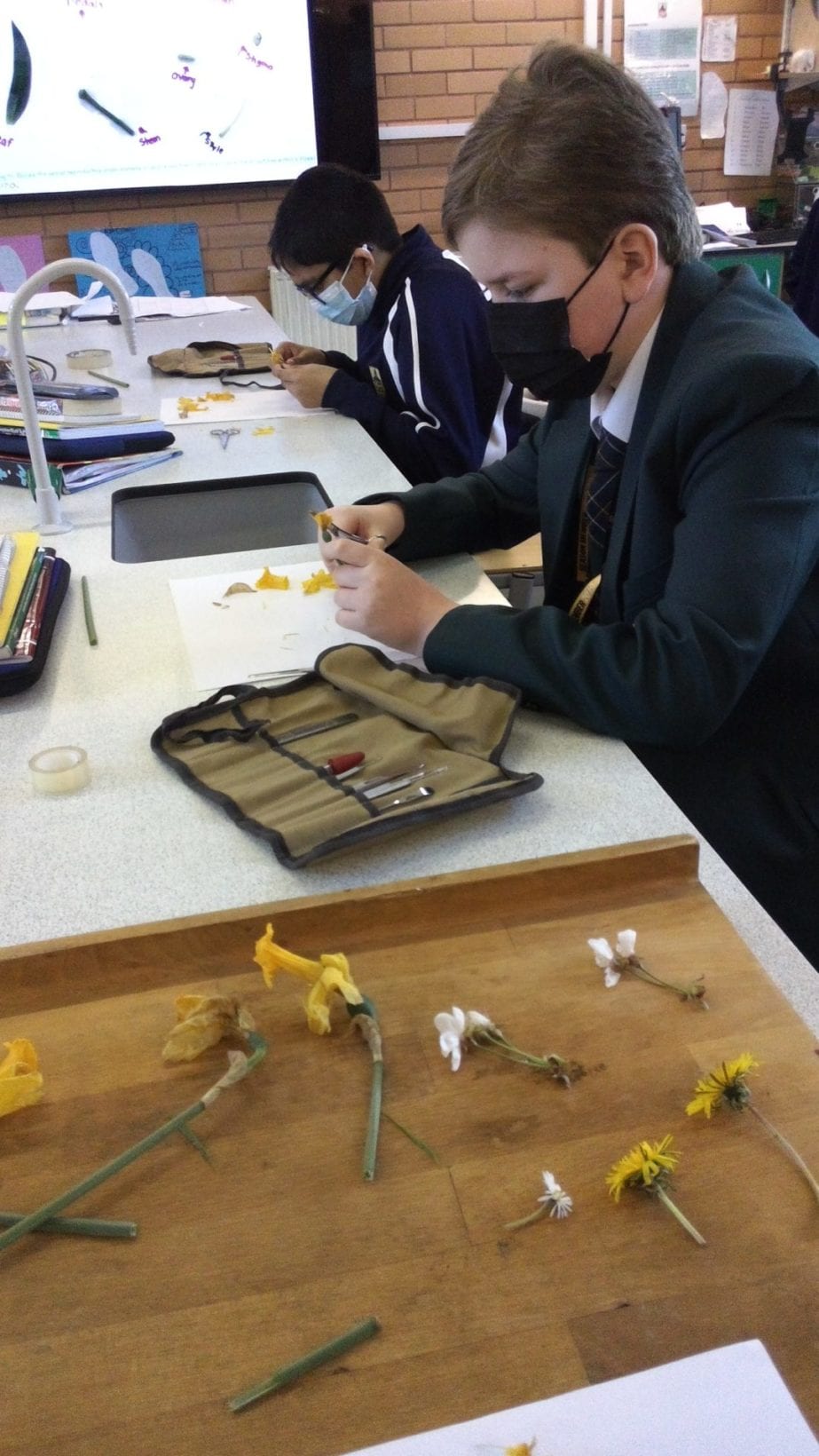 Year 8 have been exploring flower dissection with Miss Eynon.
Pupils observed the different parts of a flower, including petals, stamen, pollen and pistils, and learnt how each part is involved in helping a plant continue its growth for another generation. They continued with learning about how a plant reproduces as well as studying different aspects of the life cycle of plants.
Pupils might like to continue studying plants at home.  They focused on daffodils and iris' in school but any flowers with large parts work well. Lilies are great to use with but watch out for that pesky pollen stain!
Published on: 4th May 2021