Kind pupils donate toys to charity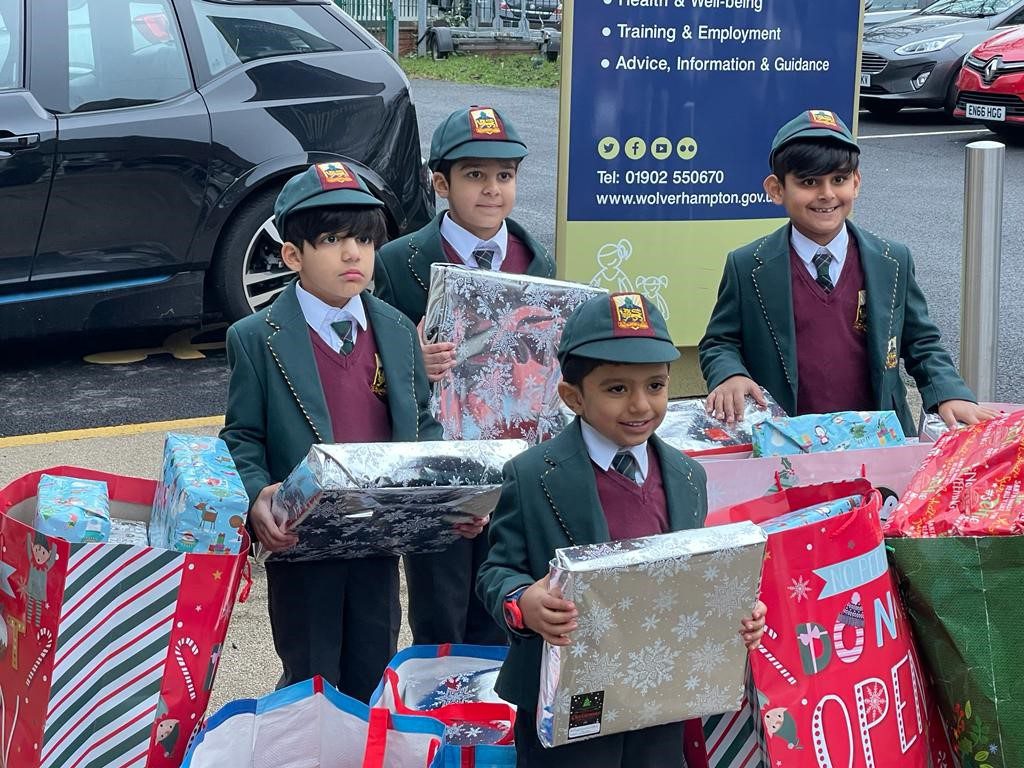 We have been totally blown away by an incredible act of kindness by five of our pupils.
Following a difficult year we have all had Jayden (Y2), Arjun (Pre-Prep), Nyran (Y2), Nirvair (Y1) and Raheel (Y2) decided to donate their Christmas presents to children who are in care and less fortunate than themselves.
Last Thursday the boys handed over their presents – nearly 100 of them! The boys answered questions as to why they donated their presents, Nyran wanted to share his toys as he is so lucky to have so many, Nirvair wanted to make other children happy and Jayden felt sharing was caring. Arjun just wants everyone in the world to be happy. Raheel unfortunately was isolating but did send a message too saying charity is so important.
This is truly amazing, we are so proud of them all! It is such a remarkable level of kindness and care that they are showing and we are immensely proud of how they are thinking of others above themselves.
What wonderful examples they are, well done boys!
Published on: 13th December 2021