Kind hearted pupils donate buddy bags to charity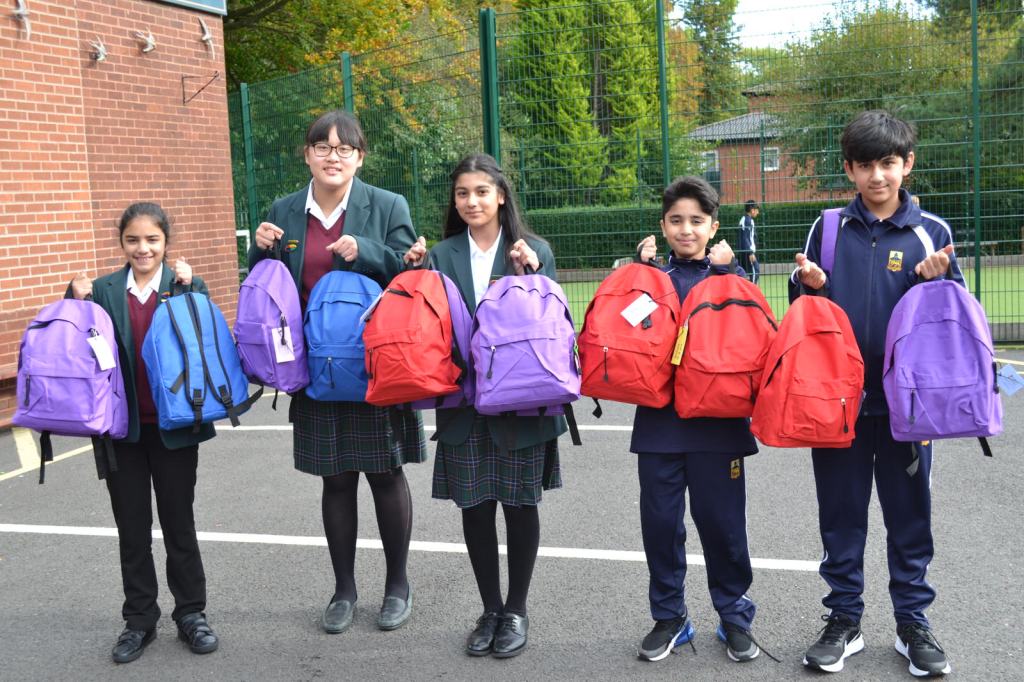 On Global Be Well Day this year, pupils were given the task of bringing in items to fill 'buddy bags' for children who have entered emergency accommodation after fleeing domestic violence.  Many children arrive with nothing but the clothes they are wearing. The buddy bags are 'bags of love' which not only contain essential items, but comfort when all else has been removed.
During half term Mrs Dhadda had the pleasure of delivering the bags personally to the local women's refuge. She said: "A huge thank you to pupils and parents for their generosity. We received more than 100 extra items and raised more than £180 for the charity. Every item was delivered to the refuge and the money will be donated to the Buddy Bag Foundation."
A spokesperson from the Women's Refuge said: "I would like to thank each any every person who helped make up the buddy bags for my centre.  It makes our children so happy to receive these rucksacks full of lovely things.  You put smiles on the faces of our children.  Then these children wear these smiles out and about.  This makes other people smile.  You are literally changing the world with your acts of kindness.  Thank you so much….superheroes of Hydesville School!"
Giving our time to charity and helping others is one of the six contributors to well-being from the Cognita Be Well Charter. In Senior School, we are proud to have 10 well-being ambassadors who will be helping Mrs Dhadda with more initiatives throughout the year.
Published on: 12th November 2021