Who Killed the Soap Star?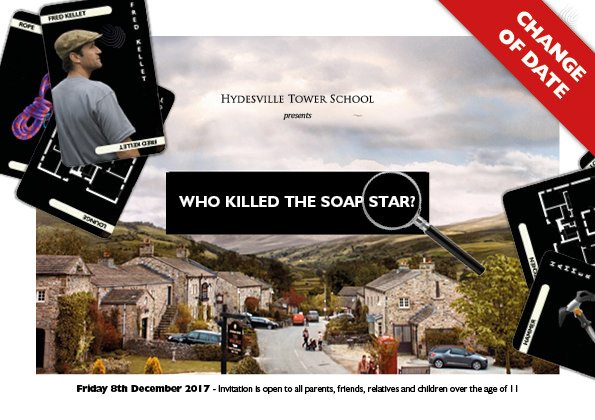 A star studded cast of teachers from across the school will be taking to the stage to perform 'Who Killed the Soap Star' on Friday, 8th December.
Set in the rural life of a sleepy Yorkshire village the evening promised to be a fun night of  socialising and sleuthing.
Parents and children over the aged of 11 are invited to come join us and try to crack the case. We're embracing the theme with a pie and mash style supper and guests are invited to wear 'soap star' inspired dress if they wish (think Alexis Colby shoulder pads, 'Dirty' Den leather jacket and Pat Butcher earrings).
Tickets are now on sale from the School Office priced at £5 per person, including supper. Guests are welcome to bring their own alcoholic drinks to enjoy during the evening.
Contact sarah.archer@hydesville.com for more information.
Published on: 22nd November 2017