Kairon is a football superstar!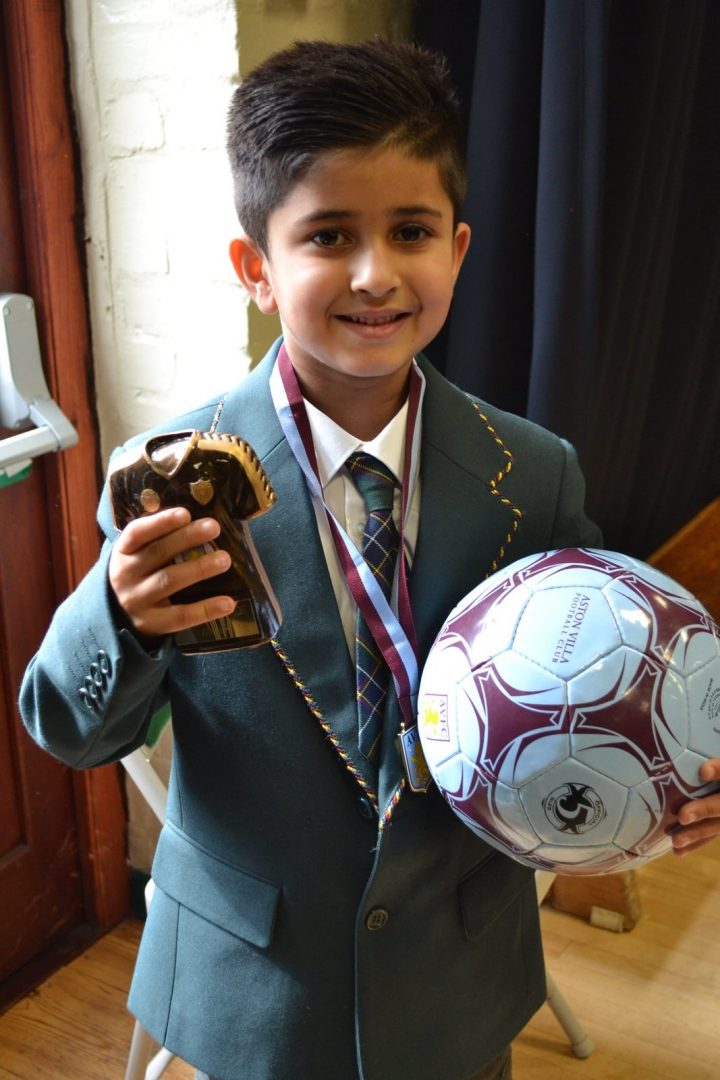 A huge well done to Kairon in Year 2 for his success at the Aston Villa Football Club Summer Camp. 
He performed so well during his time at the camp that the Club has offered him a place on their Player Development Centre to enhance his skills further. He will have the opportunity to play matches for Aston Villa Juniors. 
Kairon really enjoyed the camp, and was delighted to be awarded "Part of the Pride Winner" at their award ceremony.  Kairon was recognised for being well mannered throughout, always listening and helping others and for his sheer dedication and commitment to football at such a young age.
Well done, Kairon, we are very proud of you! 
Published on: 20th September 2018