Jay's NHS poster does the rounds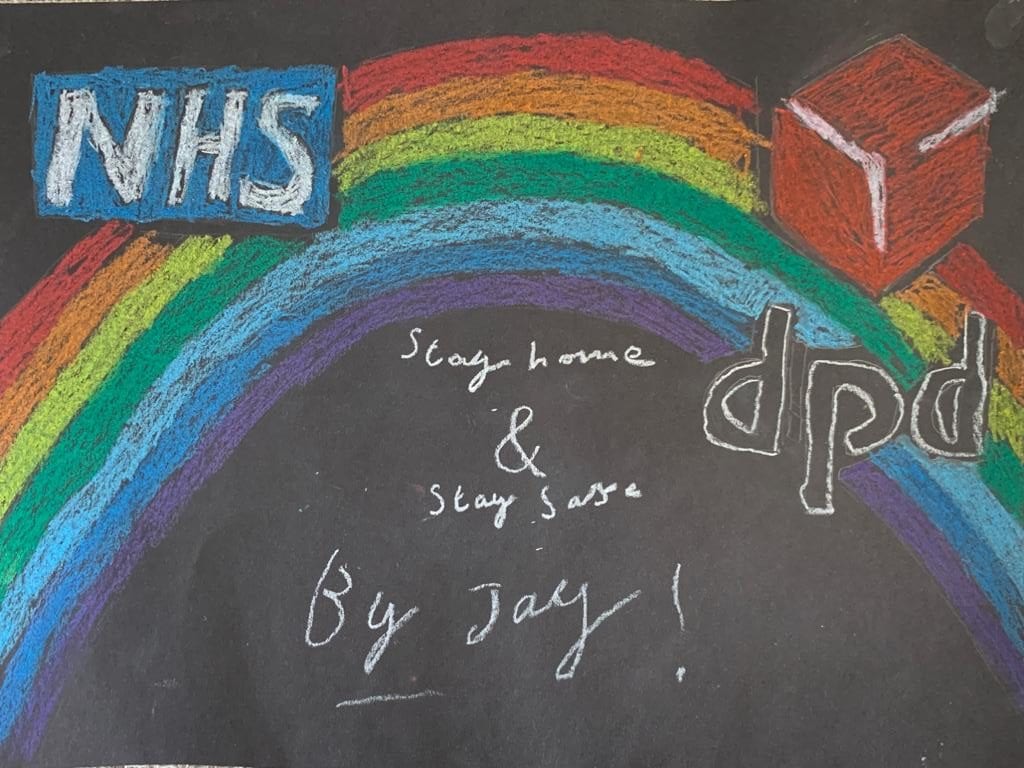 We were delighted to hear how Jay in Year 3 has been showing his support for the fantastic work our NHS and all key workers are doing during these difficult times.
Jay put his artistic skills into practice by designing a poster to demonstrate his positivity for the NHS and his dad's work place, DPD in Dudley Port.
DPD liked Jay's work so much it was selected to feature on donation boxes that DPD have delivered to all hospitals in the West Midlands this week.
Staff at the hospitals all loved Jay's picture and will be laminating and posting it in their workplaces.
Well done, Jay, we are super proud of how you are helping to bring happiness to many people in these challenging times.
Published on: 17th April 2020