ISA Art Success for Hydesville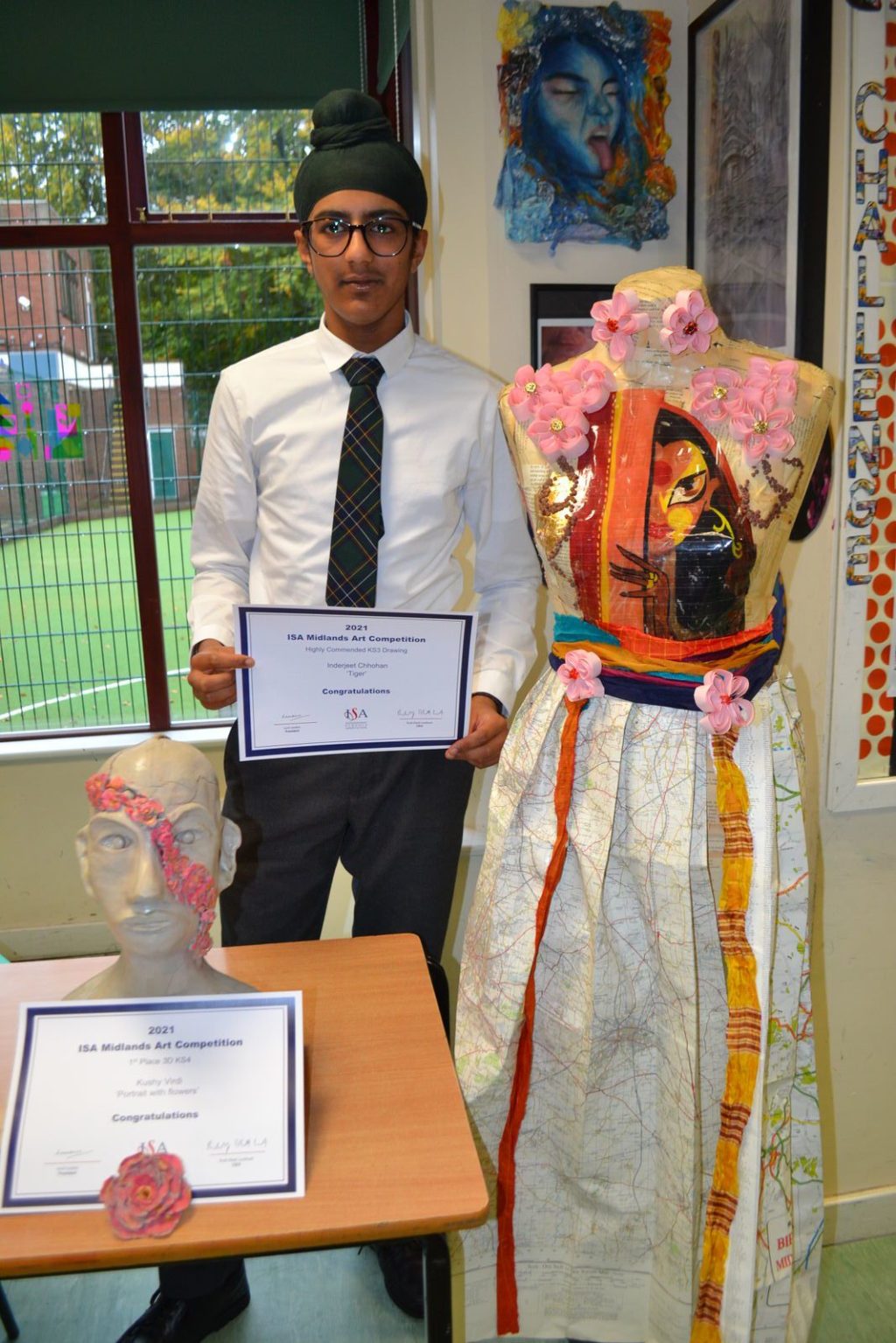 Hot off the press this week is news of Hydesville's success in the Independent Schools Association (ISA) Midlands Art competition.
We are delighted to announce our Senior School has three winners!  Inddy in Year 10 was highly commended in the KS3 drawing category for his amazing lion drawing, whilst Year 11 leavers from last year, Kushy and Ria, are also winners. Kushy won the KS4 3D category for her 'portrait with flowers' and Ria was second in the KS4/5 fashion category for her paper dress design.
As Kushy won her category she will now be entered into the National ISA competition.
What a fantastic achievement for all our Senior School winners, well done all!
Published on: 20th October 2021