Introducing SuperCamps Live!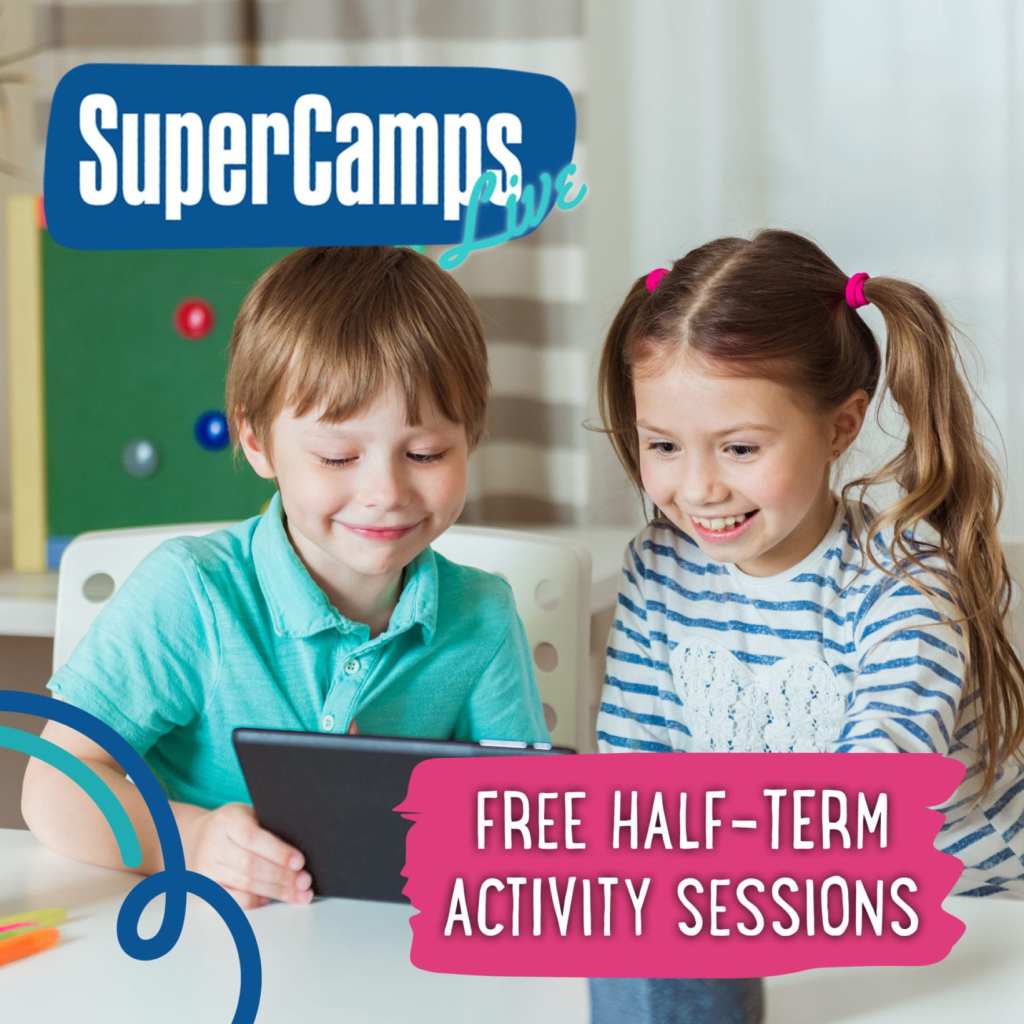 15th-19th February 2021
During February Half Term, SuperCamps goes live with free sessions every morning and every afternoon, for children aged 3 to 9.
In usual times, Hydesville holiday camps consist of individual days or a week at a time and are often based within our school hall or outdoors either on our astroturf and our garden.
Next week, SuperCamps are going virtual, hosting fun filled tasks and challenges via a live stream.  Activities range from sports, outdoor explorations, arts, crafts and team games. This is just a snippet of some of the fun being delivered. And…it's all free!
Simply register for the event and view the full list of sessions which can be found at: https://www.supercamps.co.uk/live.
Note that the age range is not specified online at present but here are a few details below:
Snowman Messy Play (3-6)
Bean Bag Toss (6+)
Lolly Stick Aquarium (3-8)
Name Art (4+, younger age groups may need parent assistance)
Firework Display (5-10)
Wall Tennis (6+)
Story Book Detectives (3-6)
Paper Boat – Can it Float? (6+)
Get Active With Captain Jack (All Age Groups)
Parachute Challenge (4+, younger age groups may need parent assistance)
Once registered, you'll receive an email with a link to the SuperCamps YouTube live stream.
SuperCamps are also offering their usual holiday camps over Easter and Summer Holidays. Members of the #Hydesvillefamily will be entitled to a 15% discount on all full priced Multi-Activity camps. Find out more: www.supercamps.co.uk
Published on: 11th February 2021