In a week that went swimmingly well….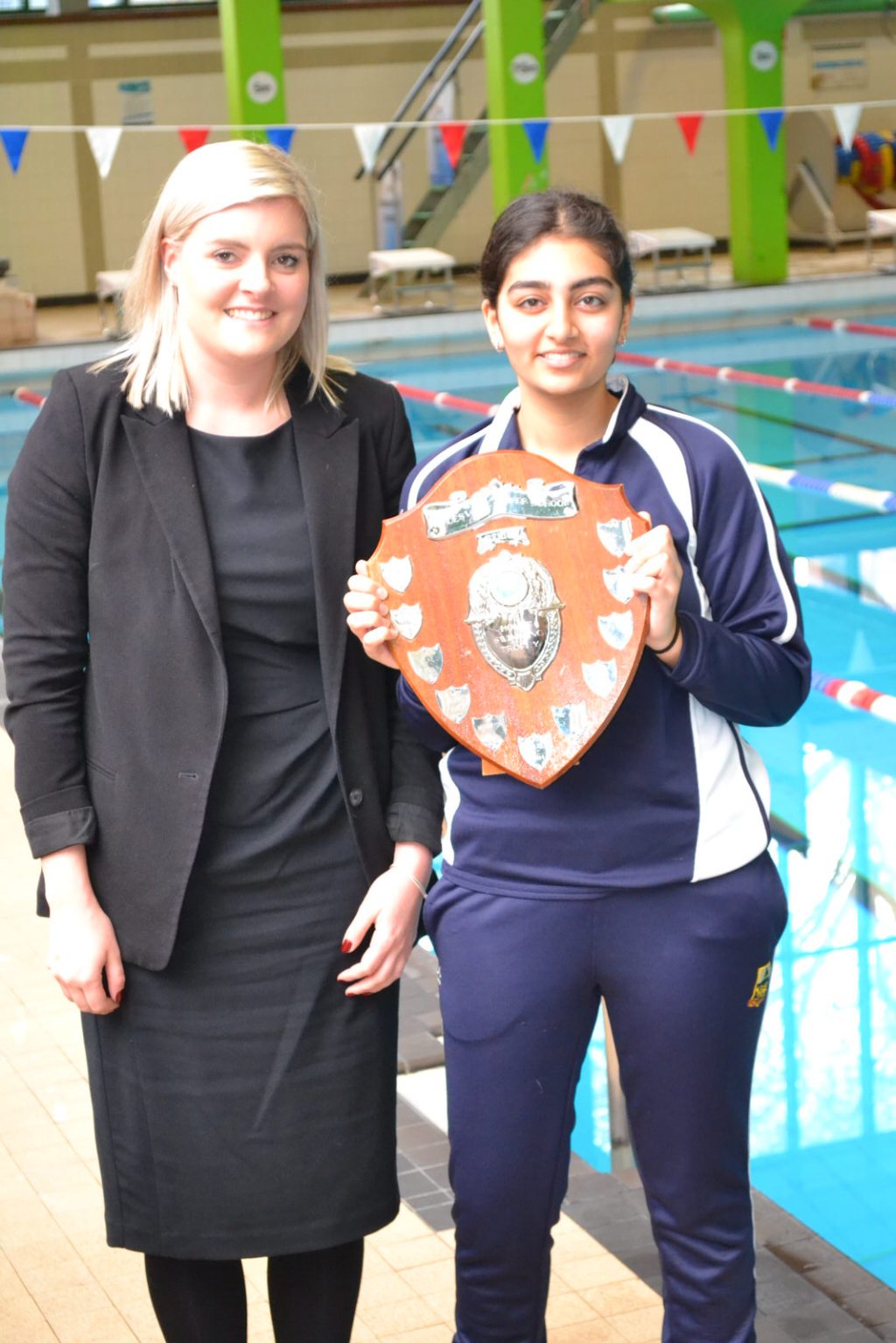 Our pupils' hard work and effort in their PE lessons were put into practice in the annual School Swimming Galas this week, where all pupils from Year 3 to Year 10 competed.
In the Upper Prep Swimming Gala at the University of Wolverhampton on Monday, Dilke were crowned House Champions, with Hatherton finishing second and Bradford third. The winners of the Jones Cup (which recognises the swimmers who achieved the most points) were Jessica and Khaya (both in Year 6).
Congratulations also to Dilke who were crowned House Champions in the Senior Swimming Gala on Tuesday at Walsall Gala Baths.
It was a very competitive event with a number of very close races and it was great to see our pupils supporting their houses and friends.
The boys' and girls' swimming trophies were awarded to Michael in Y11 (for the third year running!) and Amun in Y9. We also saw several pupils break school records.  Congratulations to Ria and Vansh who broke one school record, Arjan and Jaina who broke two school records and Michael who broke three school records.  Wow, well done all!
Published on: 22nd March 2019