If you went down to the woods today….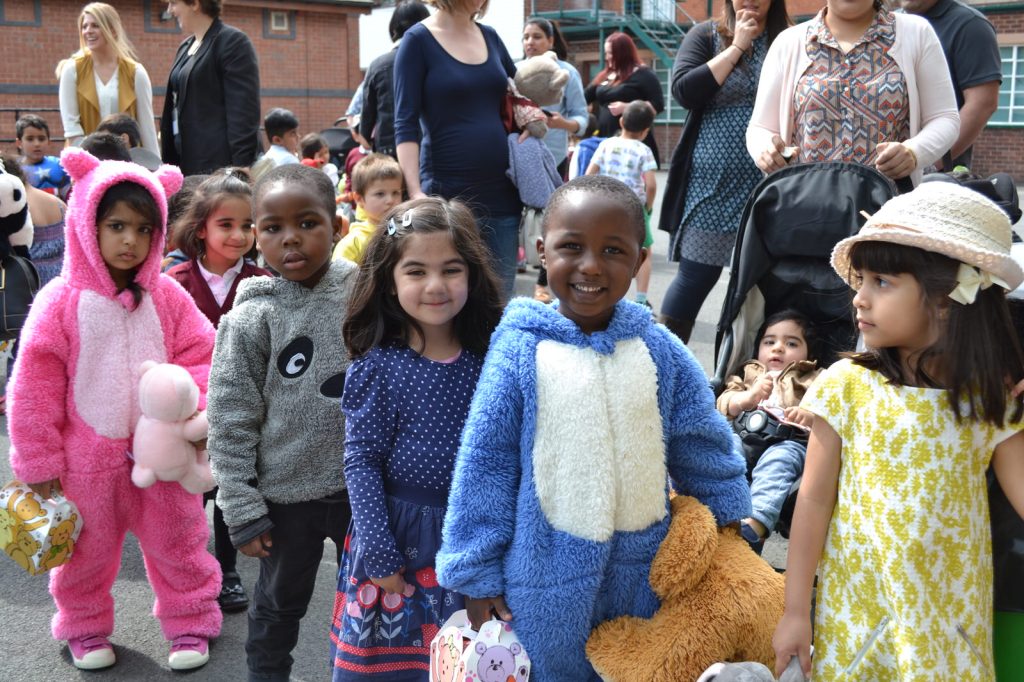 There's nothing teddies like better than a good picnic and by the looks at these pictures these lucky teddies had a wonderful time.
Our Nursery children and their mums and dads had lots of fun at last Friday's Teddy Bear's picnic at Walsall Arboretum.
The children dressed up as teddy bears and bought their favourite cuddly toys along. They enjoyed a picnic of teddy bear sandwiches and crisps and had  fun in the woods, playing games and enjoying the beautiful weather.  We all had a great time. Check out our gallery of images for more photographs.
Published on: 12th May 2016