Hydesville's choir kicks off Christmas!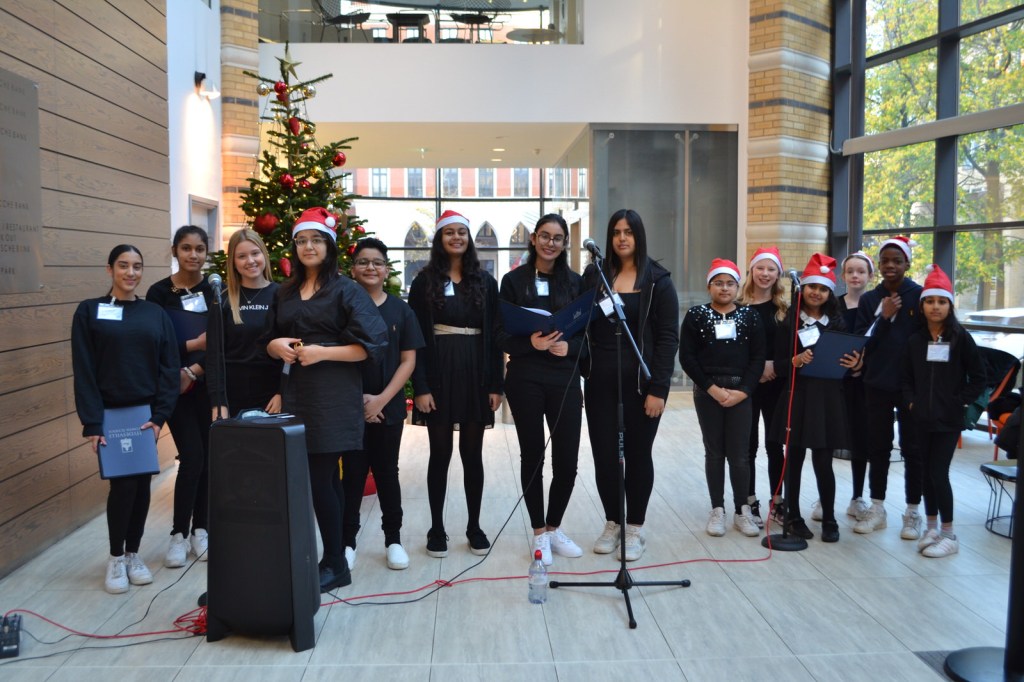 Yesterday, Senior Choir (plus Amaya and Jasmine from Prep School) travelled to Deutsche Bank in Birmingham City Centre to perform two sets of Christmas carols at the bank's Christmas Fair.
The children were such a credit to Hydesville, singing their hearts out and performing so elegantly, as well as being very well behaved and polite. They received lots of praise from the audience.
The event was such a lovely festive atmosphere and the perfect warm up to Hydesville's upcoming Christmas Concert on Thursday 15th December. Parents – don't forget to reserve your place via Cognita Connect!
Published on: 8th December 2022