Hydesville supports Sports Relief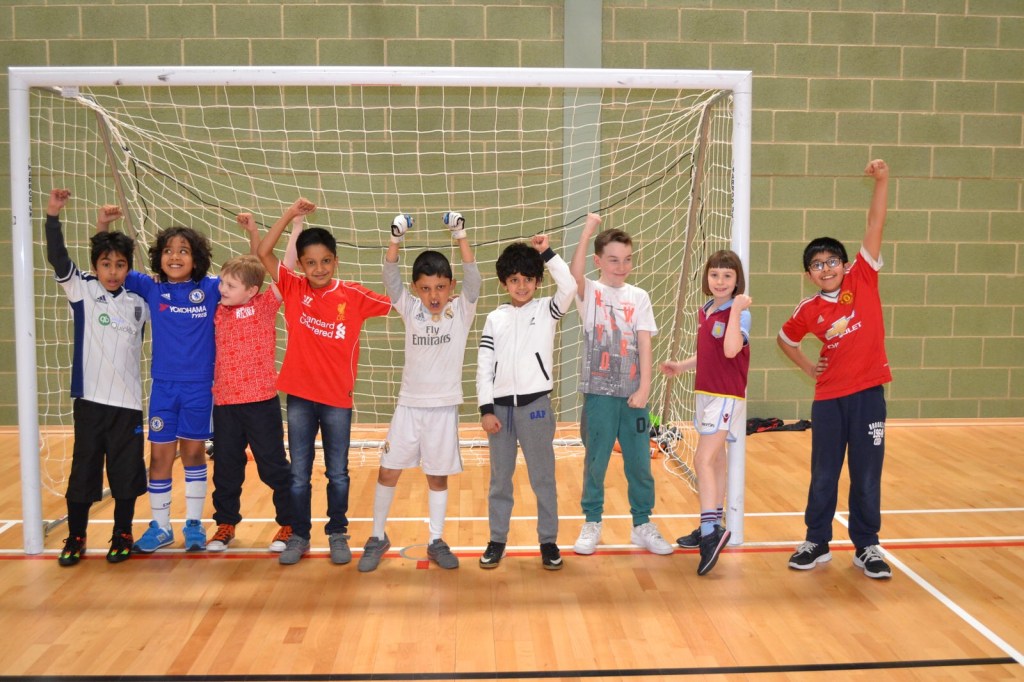 Pupils across the Prep and Senior School had great fun celebrating Sport Relief 2016.  We had a fun packed day with a range of activities.  Senior pupils came dressed in sporty clothes for a special non uniform day.
Years 5-8 went to Air Space in Bentley Bridge for two hours of bouncing and the Throughout the day the Senior pupils went on a mile-long walk around Walsall Arboretum, and there was five aside football matches played in the school playground at lunchtime.
During the evening we held a parents v teachers football match at Walsall College which certainly put our teachers to the test (and resulted in lots of aching bones on Saturday morning!).  Well done to Mr Dass and Mr Webster (year 4 parents) for arranging the event.  The action packed game finished 10-10 and even the pupils got involved at half time in their own match.  Thanks to everyone for their donations and support!
You can still donate to the Justgiving page – https://www.justgiving.com/dejay-dass/.
Check out our gallery for images from the day.
Published on: 23rd March 2016