Hydesville signs partnership with Walsall Cricket Club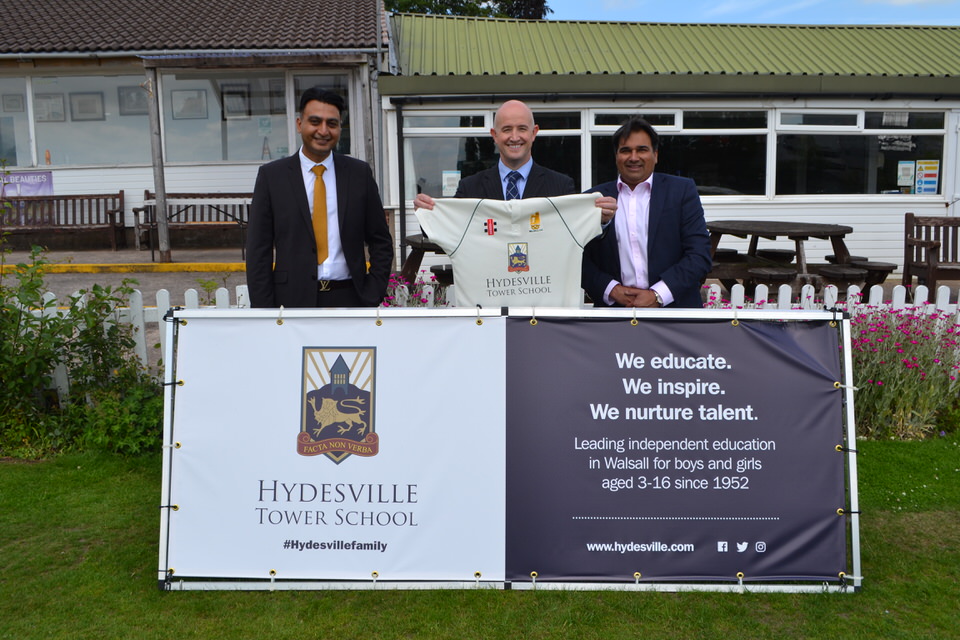 We are excited to announce Hydesville Tower School's commitment to supporting girls' sport with a partnership deal with Walsall Cricket Club.
The one year sponsorship agreement will create new opportunities for Hydesville pupils to understand the benefits of cricket and gain access to other experience within the club. The school's logo will appear on the girls' team playing shirts and we share the club's desire and passion, fully supporting the team as they progress towards their goals and ambitions in winning the Birmingham District and Staffordshire League this year.
Headmaster Warren Honey said: "It is great to see a growing appetite for girls' sport within the Hydesville family and our partnership with Walsall Cricket Club will undoubtedly encourage more pupils into the game.  We were delighted to hear that Walsall CC's ground-breaking girls' cricket team took part in their first ever competitive game last August, and their hard work and determination saw the Under 15s team winning the league."
Amish Dudhia, Chairman of Sponsorship at WCC, said: "I'm thrilled that we have signed a pioneering and wide-ranging partnership agreement with Hydesville Tower School.
"Hydesville is a huge part of the educational landscape in Walsall and we hope our new agreement will support the school's ambitions and likewise provide some excellent opportunities for our junior members to gain further insight into Hydesville, as such an established organisation."
Mr Honey added: "Hydesville Tower School is proud to be a part of this journey with Walsall Cricket Club and we look forward to more success from the girls' team this year."
Published on: 13th June 2022