Hydesville pupils 'steam ahead' in History lesson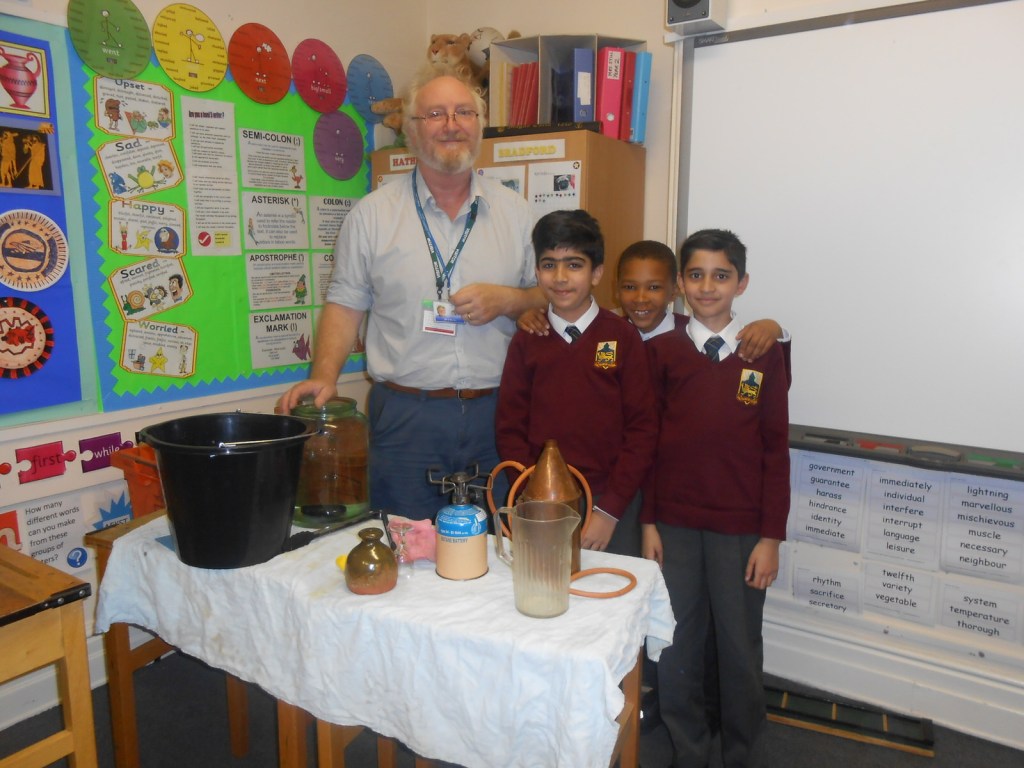 Pupils in Year 5 and 6 enjoyed a special lesson led by a history teacher from King Edwards School, Jonathan Davies.
The legendary historian visited Hydesville as part of his Living History programme, and delivered an engaging lesson about the development of steam power by three famous Birmingham Victorians – James Watt, Matthew Bolton and William Murdoch.
Pupils learned all about how steam power changed the world and how that began right here in the West Midlands.  In addition to learning about History, the children also learned about the science behind steam power. They learned about how the Victorians were able to harness the forces of heat, air pressure and changes in states of matter to revolutionise industry.
Mrs Kenton, Year 5 teacher, said: "Thank you to Jonathan for bringing this subject get involved and a fantastic morning was had by all."
To find out more about Jonathan's Living History programme, see: www.kes.org.uk/history-1.html
Published on: 17th November 2016