Hydesville Nursery children celebrate British Values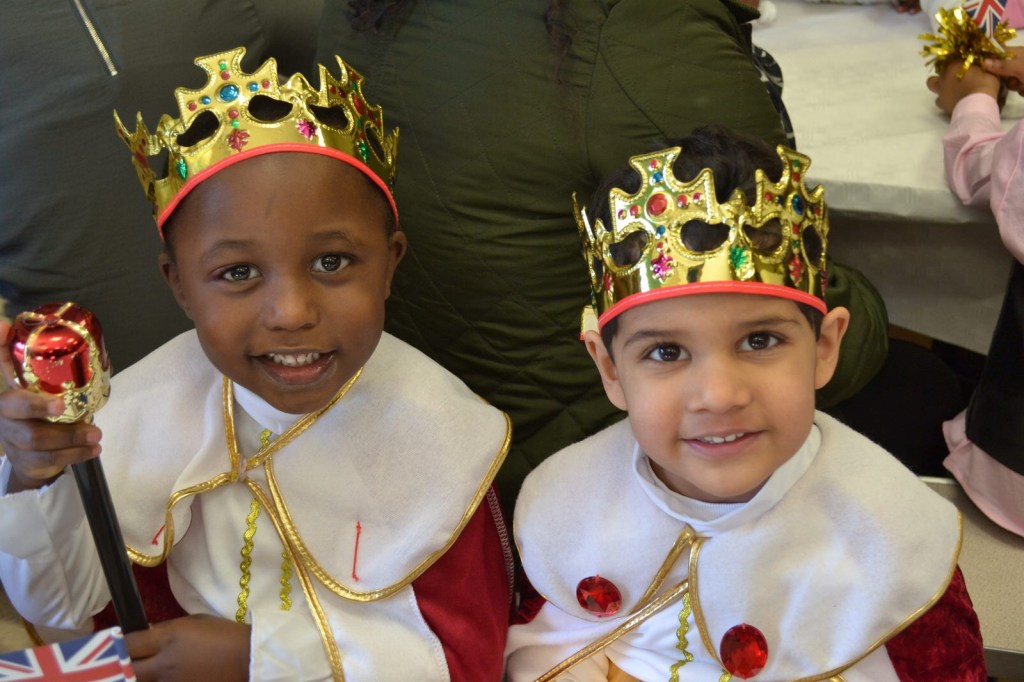 Our nursery children became princes and princesses for a day to celebrate British Values.
Pretty dresses, crowns and tiaras were worn, and the school hall was decked with union jacks.  Parents were invited to join the fun and everyone enjoyed a feast of traditional fish and chips and jam scones.  Prince McGinnes and Princess Whitehouse even joined in the fun.
Mrs Smith, Head of the Nursery, said: "At Hydesville we teach children the importance of British Values through the Golden Rules by encouraging children to be kind, helpful and respectful of other children.  We thought it was fitting to hold a traditional British afternoon to celebrate our heritage and it was great to see the children coming together to celebrate their learning about British values."
A lovely afternoon was had by all, and we'd like to thank all parents for their support to make the event so successful.
Published on: 12th February 2016