Hydesville Nursery celebrate Nursery Rhyme Week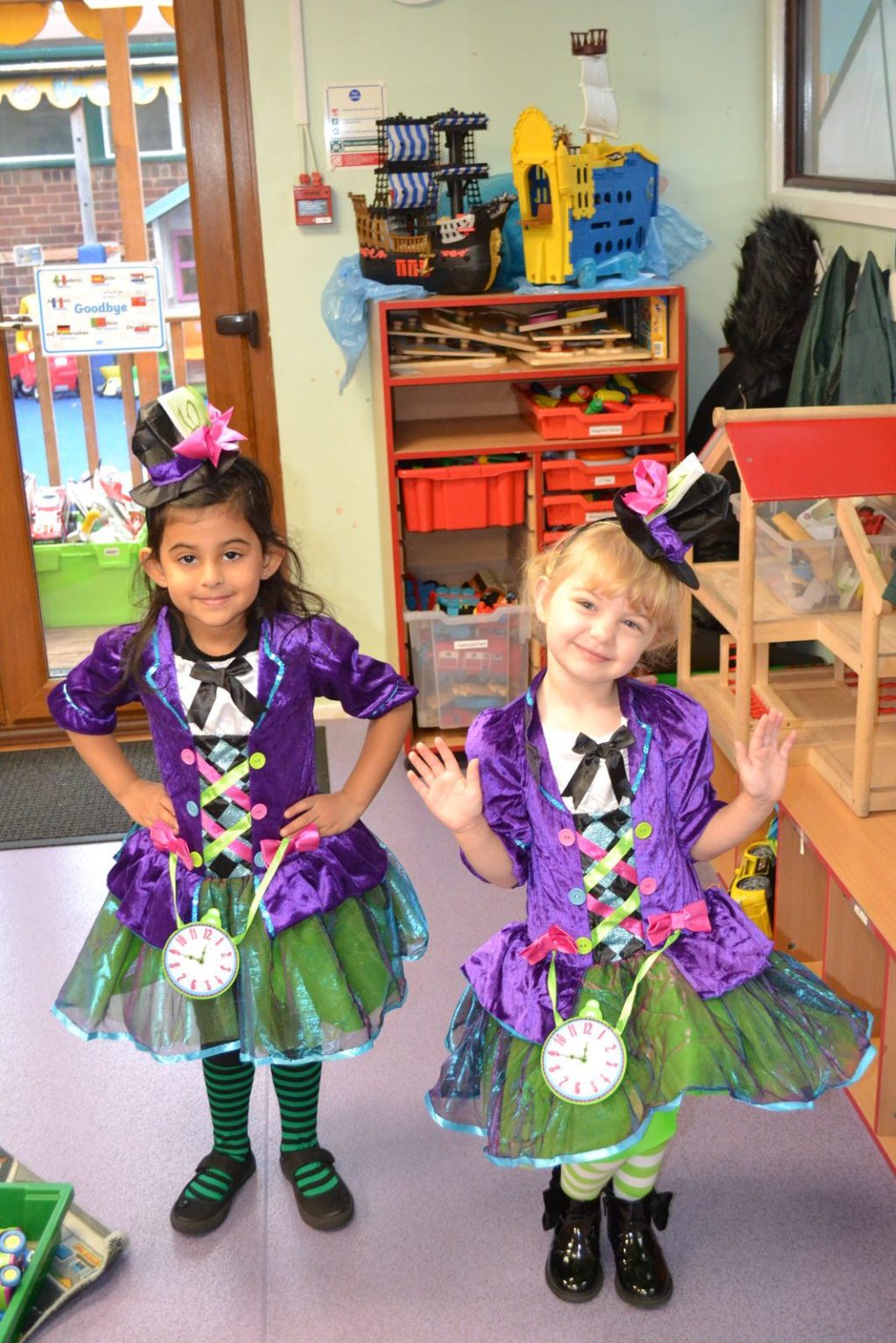 Hydesville Nursery children
wore
fancy dress and enjoyed a lovely Mad Hatter's tea party on Friday to celebrate Nursery Rhyme week.
We held a number of activities across the week to recognise the important role of Nursery rhymes in children's early lives, particularly when it comes to the development of crucial language and communication skills. Mrs Smith, Head of Nursery, said: It's been fanstatsic to see the confidence of our children shining through this week as they have engaged in these exciting activities."
Lots of popular nursery rhymes featured throughout the week, including Incy Wincy Spider, Sleeping Bunnies, Wind the Bobbin Up, Head Shoulders Knees andTtoes and Down in the Jungle. There was also a 'Rhyme A Day Challenge', a daily quiz to test the children's knowledge of traditional nursery rhymes.
Friday's fancy dress Mad Hatter's Tea Party was the perfect end to an exciting week!
Published on: 22nd November 2021