Hydesville mathematicians are top (Sum)dogs!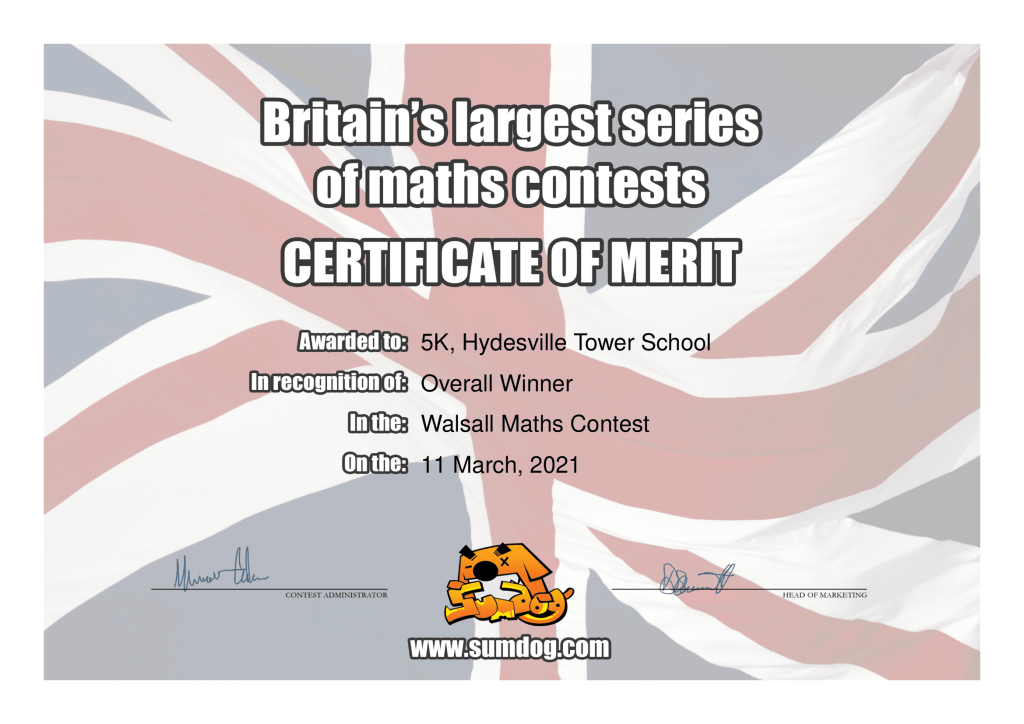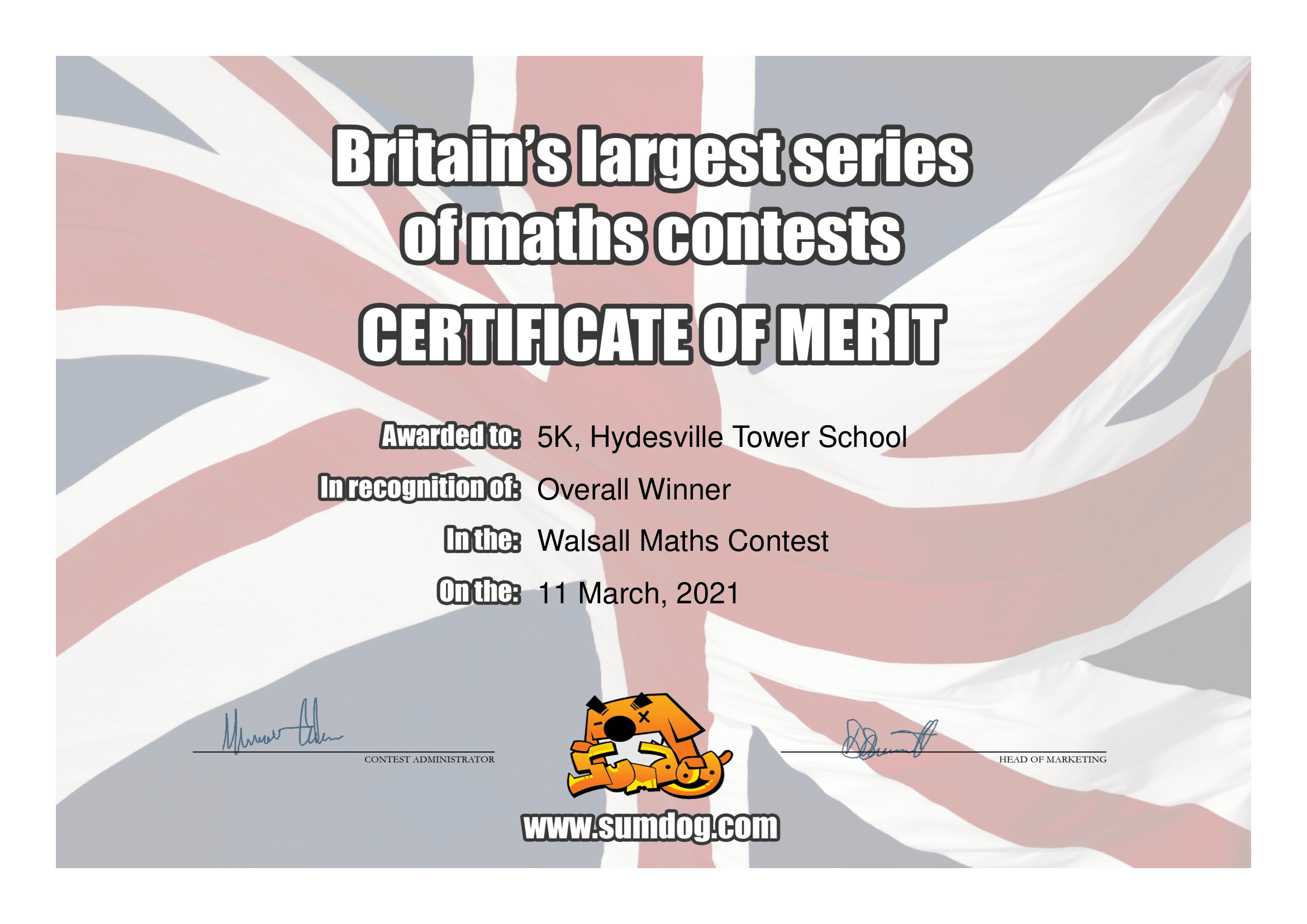 We are delighted to announce more Sumdog success for Hydesville in the latest online Walsall Maths contest.
From the 207 pupils from across the borough who took part we are very excited to declare that 5K came first overall, closely followed by 4C!
Success doesn't end there, either, with Hydesville also dominating the Top 10 scoreboard.  Karanveer finished in first place and Adam came second. Other top ten finishers were Mayna, Sufyaan and Tianna-Rose.
Well done to everyone who took part, you have done Hydesville proud!
Published on: 15th March 2021