Hydesville mannequin dresses to impress for World Book Day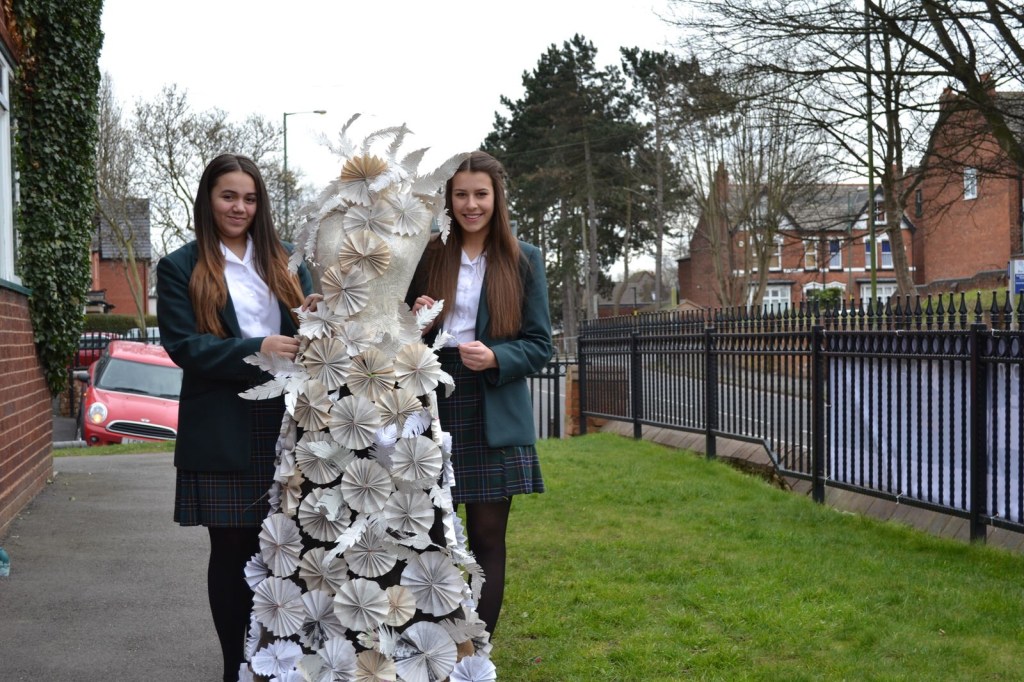 Creative students from Senior School have celebrated World Book Day (Thursday 3rd March) by dressing a life size mannequin with a dress of paper flowers and feathers made from old book pages.
The group project was completed as part of art lessons for years 7, 8 and 9.  Art teacher Mrs Shaw said: "We already had the mannequin in school and have transformed it at key points throughout the year.  Past designs have included a dress made from poppies to celebrate Armistice Day and one covered in foliage and baubles for Christmas. We wanted to celebrate Word Book Day by doing something a little different so thought it would be a great idea to dress the mannequin in this unusual way.  The pupils had fun recycling pages of old books and transforming them into this stunning display."
The World Book Day mannequin is on proud display in the school's reception for all visitors, staff and pupils to enjoy.
Published on: 2nd March 2016