Hydesville Challenge goes to Dove Valley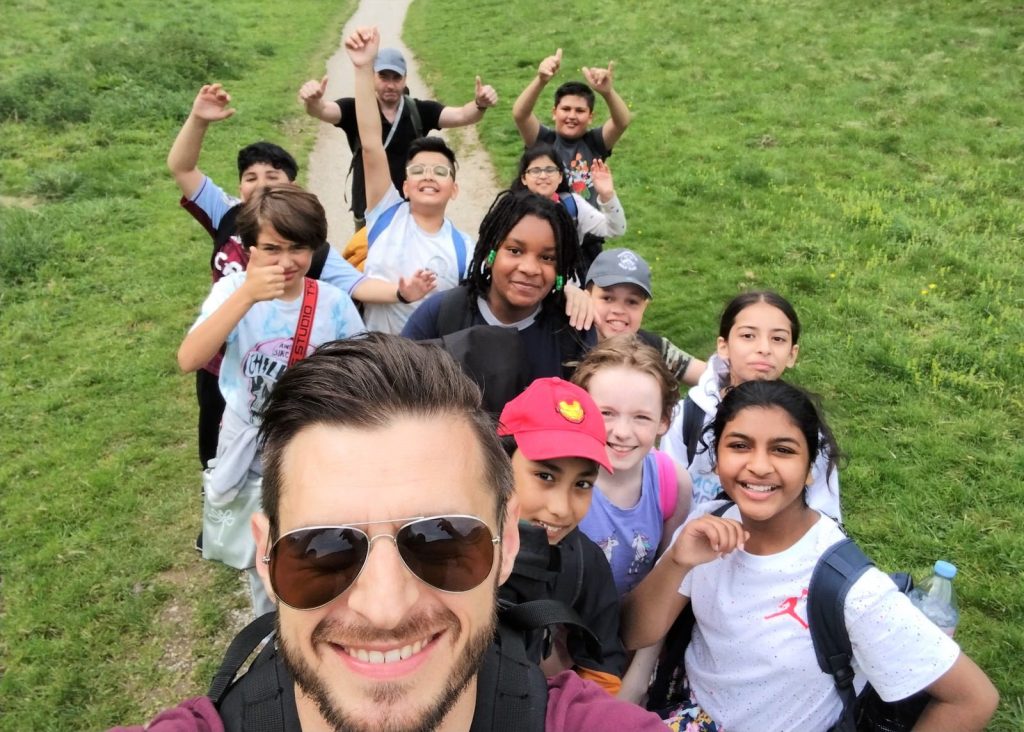 Our Hydesville Challenge programme for Year 6 pupils is well underway.  This week the classes went to Dove Valley as part of the 'Expedition' element of the challenge.
Mr Burnham explains: "We began in the beautiful village of Hartington and walked at a comfortable pace, trying to avoid cows, cowpats and flies, to much hilarity! Eventually, we reached the river and the children were in awe of the stunning, steep valley sides and blue skies overhead.
"After lunch, the promise of an ice cream encouraged the children to soldier on down the valley to Milldale, where they took a well-earned break and devoured their treat. By this time, the children realised why it's called the Hydesville Challenge, as their legs were tired and they still had a couple of miles to reach the finish.
"One final push in a shadier part of the valley saw us reach Ilam; the children were super excited to reach the stepping stones and enjoy a celebratory paddle.  On the way home, happy, tired children played cards, slept and chatted about their day, regaling their favourite parts.
"We are very proud of their achievement and the way they conducted themselves in public."
Published on: 20th May 2022