Holocaust Memorial Day reflections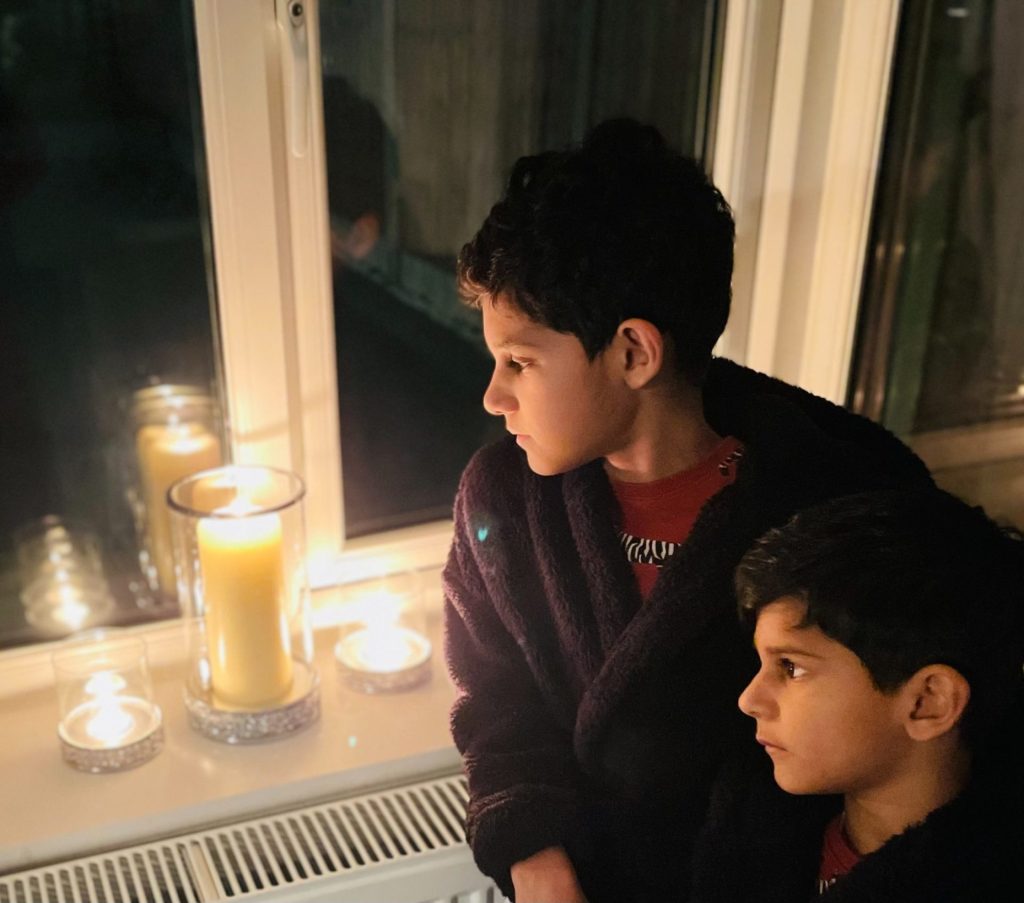 Pupils across the School continue to reflect on Holocaust Memorial Day last month. Mrs Watson would like to share photos from Jasmine in Year 3 and brothers Shaan and Roshan (Year 5 and Year 1), from the 'Lighting the Darkness' event. Shaan and Roashan also said: "We pray and hope for a better future where there is no hate".
Mrs Harding in Senior School has also received some lovely work from pupils in response to the challenge to produce a commemorative piece of work in order to mark this special memorial event.
In particular, Mrs Harding would like to share the commemorative poems produced by Nilesh and Josh in Year 9. In their History lessons, Year 9 have been studying Nazi persecution of the Jews in the 1930s, experiences in the concentration camps, and how Oscar Schindler tried to help the Jews. Pupils were encouraged to reflect on this learning through creating a piece of work to commemorate Holocaust Memorial Day 2022.
Published on: 14th February 2022