Holocaust Memorial Day 2017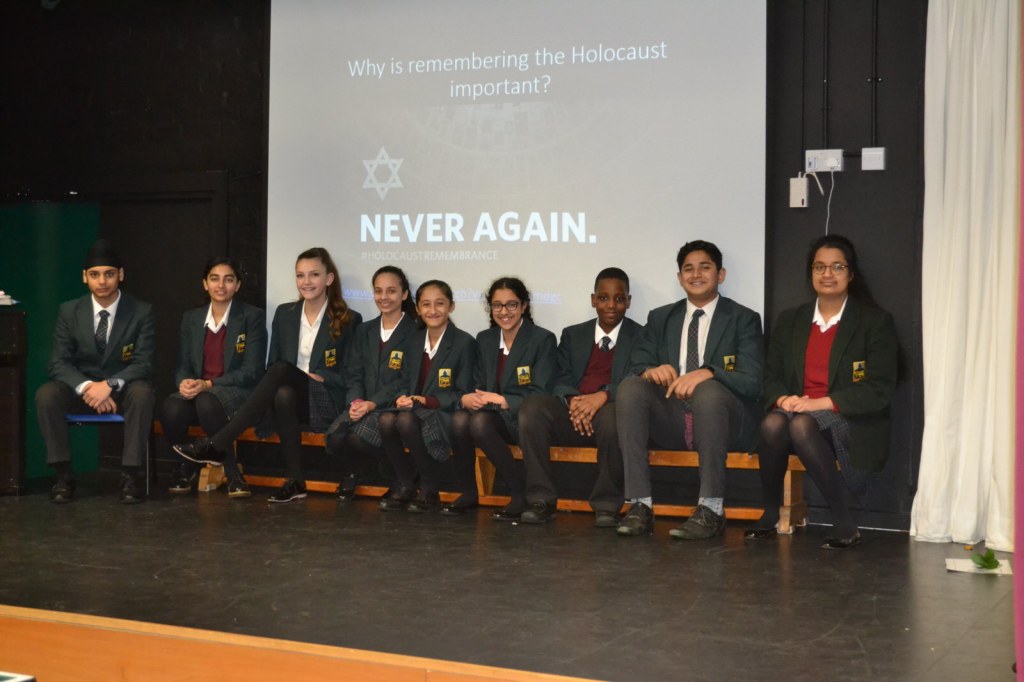 We commemorated Holocaust Memorial Day on Friday with a number of events in School. Form 2 delivered an assembly to the Senior School which looked at how and why we remember the Holocaust. We discussed what happened during the Holocaust and how similar genocides continue to happen. Pupils were reminded of the importance of being kind to each other and respecting each other's differences in the hope that humankind will stop repeating mistakes of the past.
Miss Eynon held a lunchtime talk which explored at the biological science involved in the Holocaust, and Mrs Farrow studied the subject with her classes during the week, culminating in a visual presentation outside her classroom.
Published on: 30th January 2017