Hockey festival success for Hydesville Prep pupils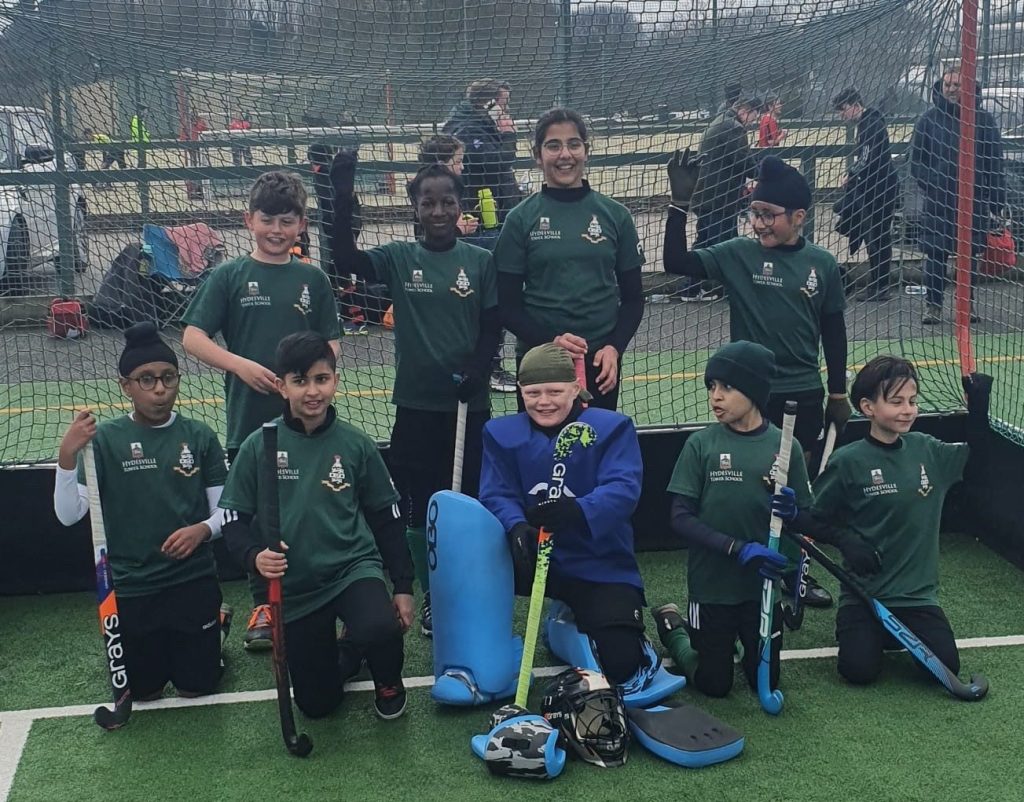 It's been great to hear that our after school hockey club has inspired many of our pupils to take up the sport at weekends, with more than a dozen children from Year 1 to Year 6 now regularly attending
training
and playing competitive fixtures for Wednesbury Hockey Club.
Many of these pupils took part in the recent Wolverhampton Hockey Festival at Aldersley Stadium and we are delighted to announce success for both the U8 and U12 team.
In Wednesbury HC's under 8 team was Yusuf, Kadii, Reuben and Maven, with the team clocking up an impressive amount of goals, including 7 for Kadii, 6 for Yusuf and 2 for Reuben.
This was Maven's first hockey festival, and he played really well.
In Wednesbury HC's under 12 team was Jasveer (scoring 3 goals across the tournament), Adam, Gursim, Kairon and Avaran (scoring 6 goals). The team won every game and displayed excellent play throughout, with Gursim very strong in defence.
All Hydesville pupils played really well as a team the coaches couldn't have asked for more. Well done to you all and good luck in your next tournament at Bloxwich Hockey Club on Sunday.
Anyone interested in joining Wednesbury Hockey Club should contact Eddie Johnson, Hydesville Hockey coach, on 07963 562321. Training takes place every Wednesday and Saturday at Willenhall E-Act Academy.
Published on: 17th March 2022