Harvest comes to Hydesville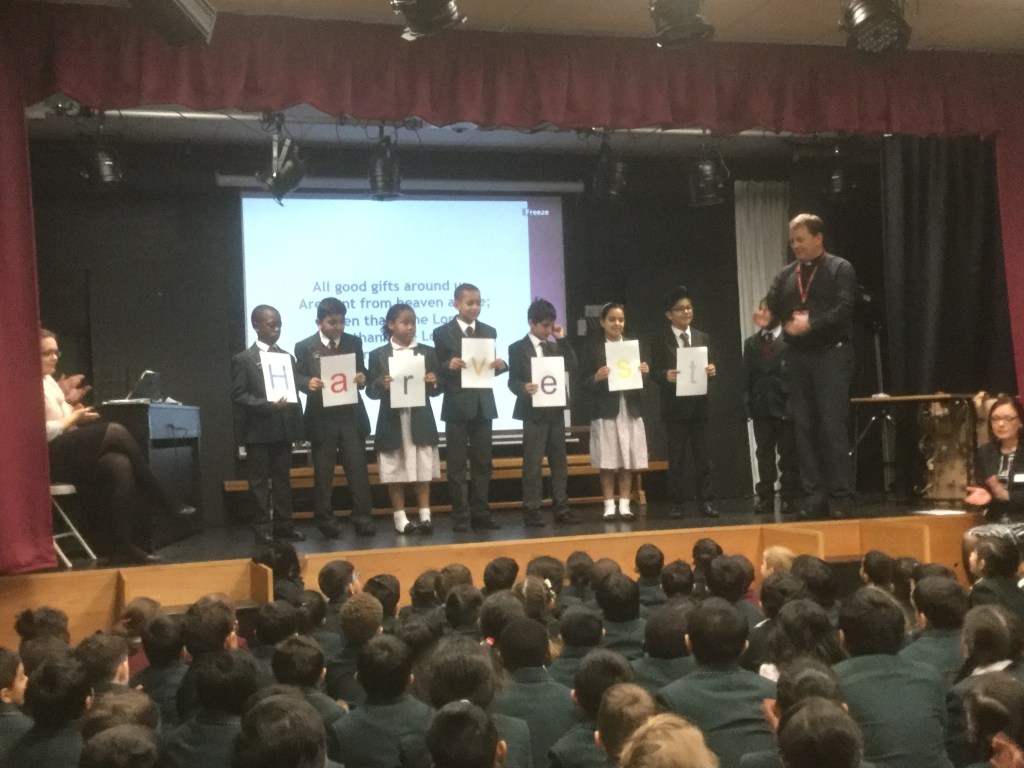 Harvest celebrations kicked off in school on Friday with a lovely Prep School assembly led by Rev Mark Kinder.
The children sang hymns and Rev Kinder asked the children to think about those people who don't have as much food as others. Pupils from Year 5 and 6 took part, holding up the letters that make the word 'Harvest'. They were asked to find other words using the same letters and we discussed their meaning – 'starve', 'share' and 'vast'. The assembly was a lovely start to the Harvest celebrations in school and we look forward to more events over the coming weeks.
Published on: 10th October 2016