Getting ready for the world of work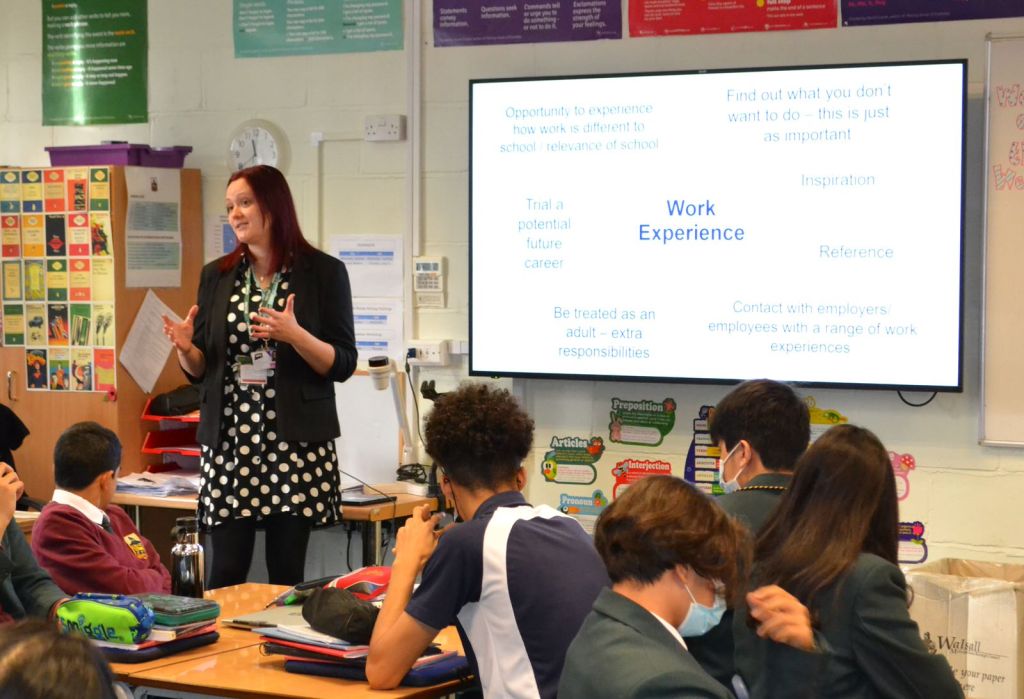 We were excited to launch the Year 10 work experience programme yesterday.
Sally Stone from SIPS Education came in to talk to Year 10 to explain more.
Pupils will be required to undertake a minimum of 5 days' work experience before they finish Year 11.
There are many benefits of work experience. Not only does it give pupils the opportunity to 'try' a career they are interested in, it will help to develop important personal and transferable skills, such as self-confidence and self-esteem. It will also enable them to improve their own learning, so that they are well prepared for their post-16 journey.
Year 10 parents and carers are encouraged to support their child in seeking work experience.
Pupils should speak to Miss Fairbrother if they have any questions.
Published on: 30th November 2021