Former pupil returns to Hydesville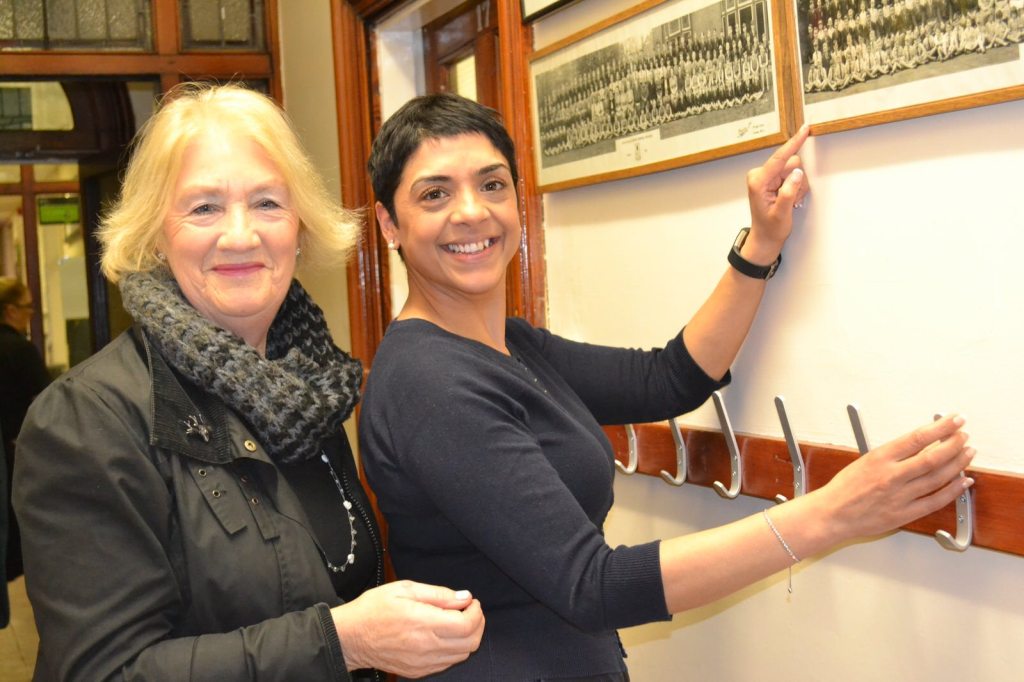 We were delighted to welcome back a former Hydesville pupil who left our school more than 50 years ago!
Elizabeth Thompson (nee Kavanah) was a pupil in our senior school from 1957 until 1963 so joined Hydesville just five years after we first opened. Now aged 71 she lives in Harrogate but took a special visit to Walsall to take a trip down memory lane. She met Miss Nijjar and some of our current pupils, enjoyed a tour of the school and spent time reminiscing about her years at Hydesville.
"I look so fondly back on my time at Hydesville and remember so well the nurturing and welcoming environment," she said and went on to talk about her memories of her former teachers in particular art and history teacher Miss Flint whose artwork today is displayed in Walsall art gallery.
"I spent many an hour painting with Miss Flint in her classroom which has since been turned into the staff room.  She really inspired me and her encouragement and support has stayed with me since.
"I also remember having tea and cakes with the teachers every week which was lovely, but I also remember the tellings off I got for not wearing my school hat when I walked out of school!"
After completing her education at Hydesville Elizabeth enjoyed a short career in banking before developing a love of horse riding and then spent several years teaching at a riding school in Vienna. After returning to the UK her family moved to Bournemouth, and she then since married, had a family and moved to Harrogate.
Elizabeth really enjoyed her visit to Hydesville and was pleased to see some of the original school features still intact, including the Minton flooring and glazed windows in the entrance hall.
"It's been wonderful; thank you so much to Miss Nijjar and the pupils for being so welcoming. I'm delighted to see Hydesville is still the nurturing and warm school I remember and has continued to teach children traditional values, well manners and good behaviour!" she added.
Miss Nijjar, Acting Head teacher at Hydesville, said:  "It is always a pleasure to welcome back former pupils.  It was lovely to share Elizabeth's nostalgic memories of what a wonderful school Hydesville was then and is now."
Published on: 16th February 2017