Flyday fun in Prep School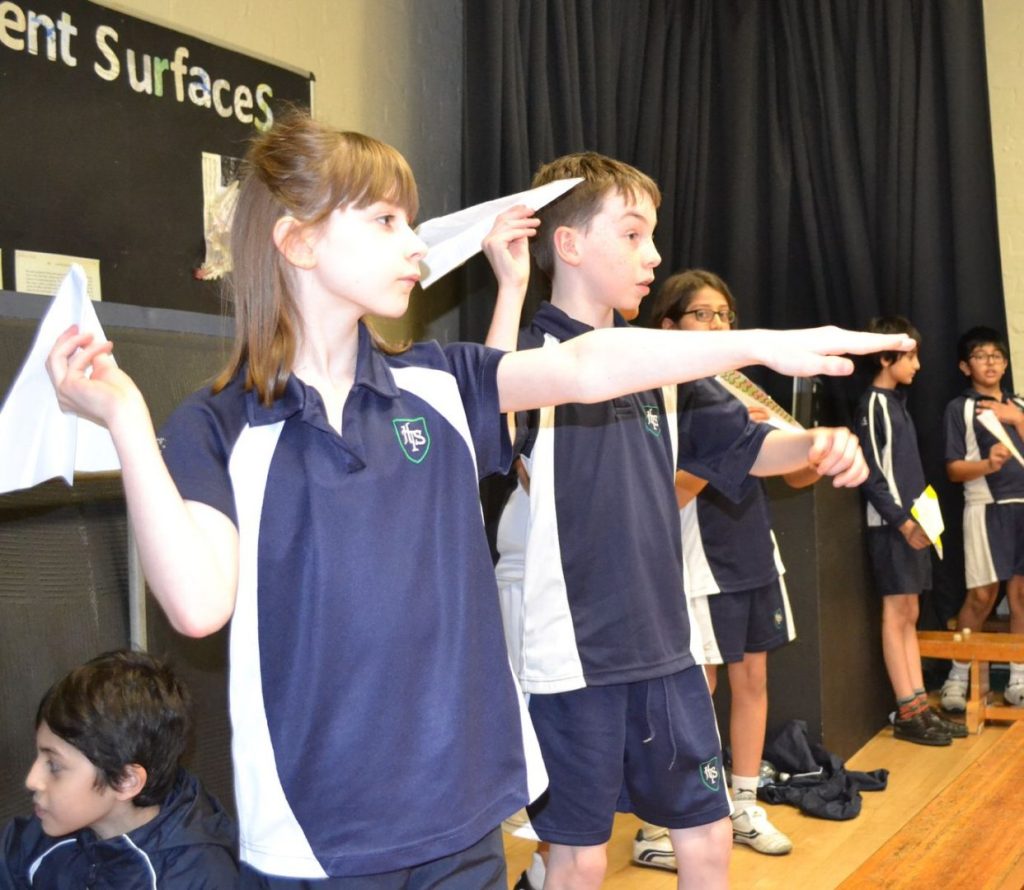 We renamed last Friday as 'Flyday' when Pupil Voice reps ran a paper plane competition for the Prep school.
The event was in response to a request from pupils for a whole school event. The pupils were asked for suggestions of what they'd like and their Pupil Voice reps brought those to a weekly meeting. The paper plane 'Flyday' competition suggestion was chosen.
Each year group competed against each other and the three furthest flyers were identified. These three then had to throw again and the planes were judged not just on distance, but also quality of flight and design. Each plane was judged by our illustrious panel of Mrs Chand, Mr Leslie and Pupil Voice reps. The three finalists were then awarded either 1st, 2nd or 3rd – the results were announced in assembly and certificates were awarded!
A big well done to the following pupils (in the order of champion, 2nd and 3rd place):
Reception – Josh, Hiba, Zak
Y1 – Ryan, Kimren, Mehtaab
Y2 – Cais, Mustafa, Narian
Y3 – Burhaan, Om, Aahil
Y4 – William, Khaya, Nitin
Y5- Ajay, Rayen, Lord
Y6 – Kurun, Talvin, Lewis
Mrs Kenton, Year 5 teacher, said: "It was a fabulous competition! Lots of pupils took part which was really great. The planes that were made were excellent and it was clear that everyone had worked hard on making them.  A big well done to the Pupil Voice reps who did a fantastic job of organising this for everyone in Prep School. A fine afternoon was had by all, everyone came to have a go or to support their friends and we all enjoyed the fun.
"Maybe the next generation of engineers and designers has been inspired!"
Published on: 21st March 2017