Farm fun for Hydesville Nursery children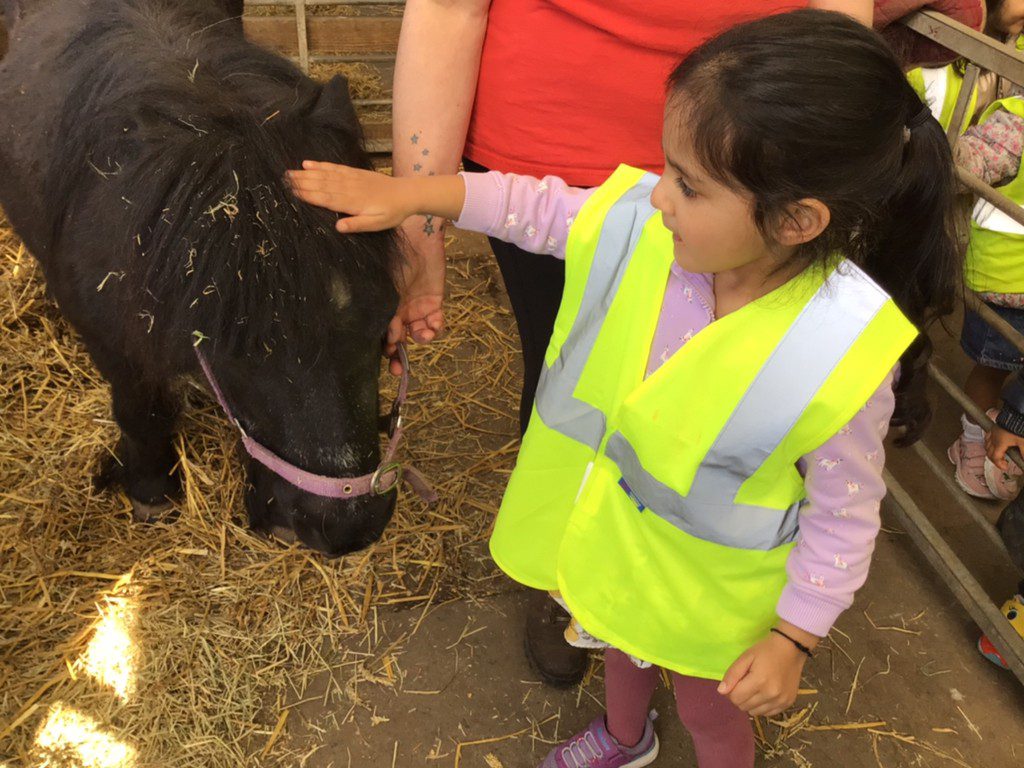 Children in Hydesville Nursery enjoyed a Nursery rhyme tour at Ash End Farm in Tamworth last Friday.
The hands on experience of feeding the ducks, goats and sheep was invaluable as the children were able to learn about what animals provide for us, explore textures using their senses and extend their vocabulary.
Children sang lots of Nursery rhymes associated with farm animals and some of the animals even joined in!
The highlight of the day was when they sang 'chick, chick, and chicken' to the hens, and the children received their very own freshly laid egg to take home for their tea. Luckily the fine weather meant they could also enjoy a picnic lunch outdoors and take time to play in the adventure playground.
Everyone had some much fun that the children were worn out and some had a little nap on the way home!
Published on: 30th March 2022