Eve shines at Recording Day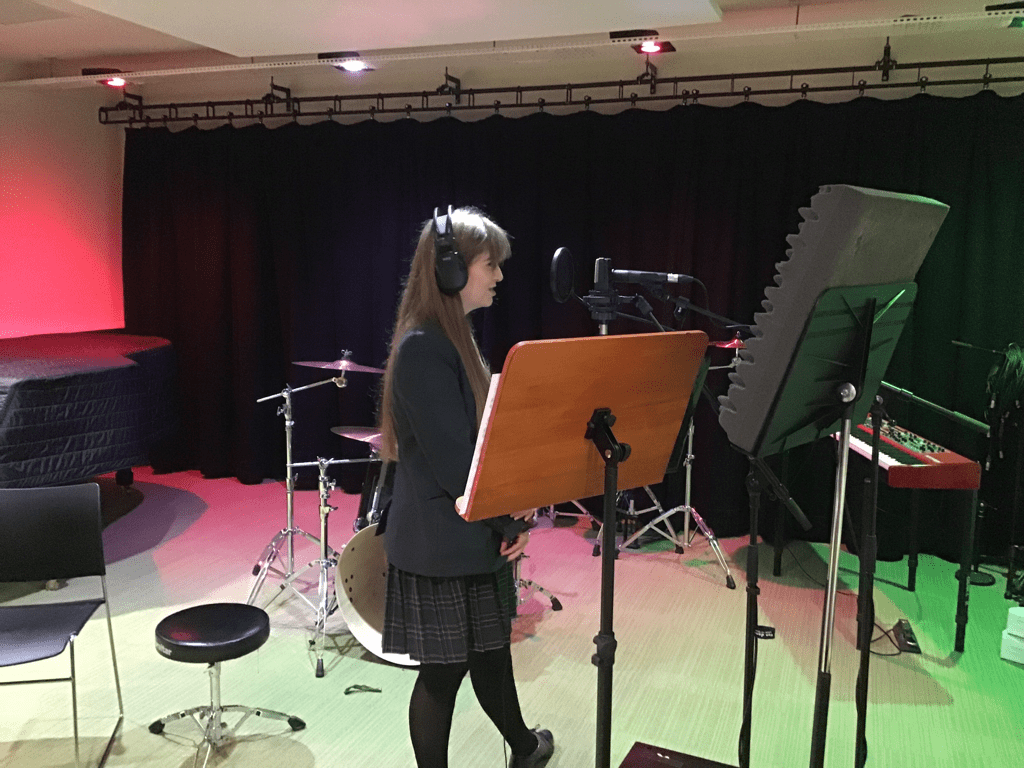 Last Friday our music scholar, Eve in Year 11, attended a recording day at the Performance Hub at the University of Wolverhampton.
Eve's GCSE performances were recorded by third year music technology students, who taught her an array of high spec technologies, talked her through various microphone skills, acoustic considerations for recording, and ensured that her GCSE recordings were of the highest quality.  The university students were very impressed with Eve's vocals (as are we) and Eve and Miss Kingston thoroughly enjoyed seeing the world of music in Higher Education!
Published on: 29th January 2019