Essential Etiquette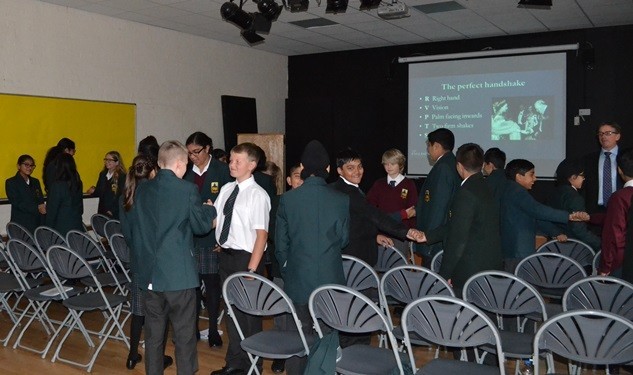 Etiquette has today been taught to all Senior School pupils in a focused day of learning that will give them an advantage throughout life.
Balancing books on their head to master the art of walking tall with poise was among the practical exercises for pupils.
Jimmy Beale, from The English Manner, the UK's most established etiquette, protocol and household management consultancy, spent the day with our Year 7 to Year 11 children.
Mr Beale, who has enjoyed an illustrious career in independent school education, latterly as Headmaster of a large boarding school in Somerset, explained the importance of creating the right first impression. Time was spent on table manners, dressing for success and deportment and posture, among other specifics.
Pupils were challenged to put the teachings into practice during the sessions, for example by learning how to shake hands properly.
The lessons form part of our ongoing programme of enrichment and underline the importance we place on traditional values, including good manners, here at Hydesville Tower.
Published on: 4th September 2015