End of Spring Term celebrations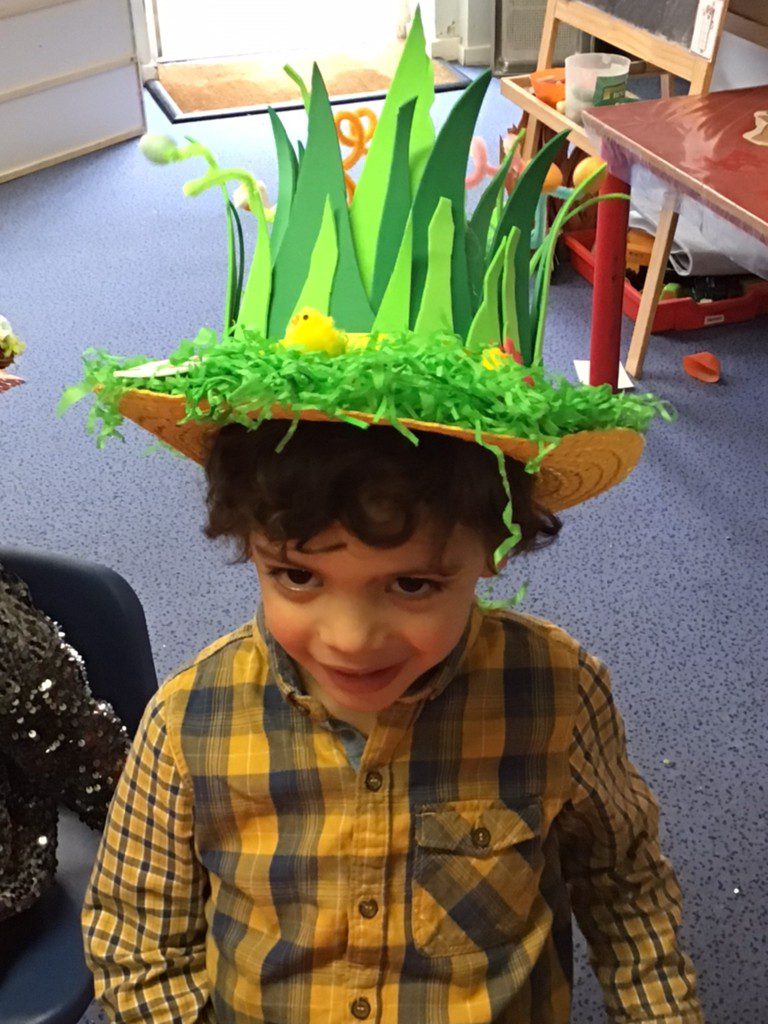 Well that's another busy term done!
It's been a fun week with lots of Easter celebrations. Year 2 have been busy making Easter cards whilst Reception, and Lower Prep invited parents and members of the Hydesville family to join them for their Easter bonnet parade. The children took to the stage to showcase their finest creations and the School hall came alive with singing, poems and musical pieces.
Year 2 have been busy making Easter cards.
This morning was the turn of Hydesville Nursery children to show off their Easter bonnets.  Mrs Smith and Mrs Chand had a tough job of judging the fantastic creations. Well done to the following winners:
Green Group – Chloe
Blue Group – Arjun
Yellow Group – Rudhra
Hydesville Nursery children also enjoyed a morning of Easter activities, and a special visit by a certain bunny. Fun and chocolate was had by all….
Thank you to parents and the wider Hydesville family for your support this term. We wish you all a lovely Easter break and look forward to pupils returning to school on Monday 25th April.
Published on: 1st April 2022