Early Years fun in the forest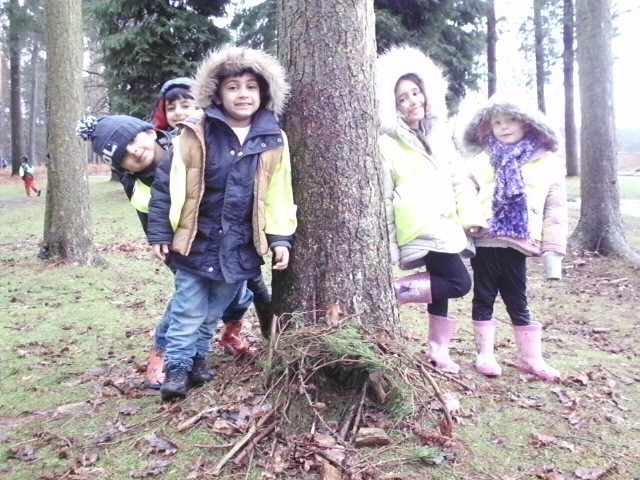 Nursery and Reception enjoyed a fun (if wet and muddy) activity day at Birches Valley Forest Centre in Cannock. The children were introduced to four dragons and went on a hunt for Naughty Norris who was lost in the forest after running away from her cousins. Whilst out and about the children learned about the various creatures which made their homes in the forest and talked about the tracks they leave. They collected and inspected minibeasts and worms for Norris' dinner (so he didn't eat the children's sandwiches) and stopped off to make beautiful music on the recycled drums. The children showed off their imaginative skills, creating intricate fairy houses complete with beds and lamps. The fairies loved their little homes and visited throughout the day, leaving traces of fairy dust and leaf skeletons in their wake.
Finally, the children were allowed to explore the adventure playground. The levels of excitement and confidence were matched only by their kindness and compassion as children supported and encouraged each other to push beyond their usual limits. Maths vocabulary flowed effortlessly as the children measured how high they could climb or compared how many children it took to pull heavier children up on the elevated seesaw.
By the end of the day the children (and the teachers!) were worn out and everyone was full of self-confidence and pride at their achievements.
Published on: 14th March 2016